Android Nougat still running on only 7.1 % of all Android smartphones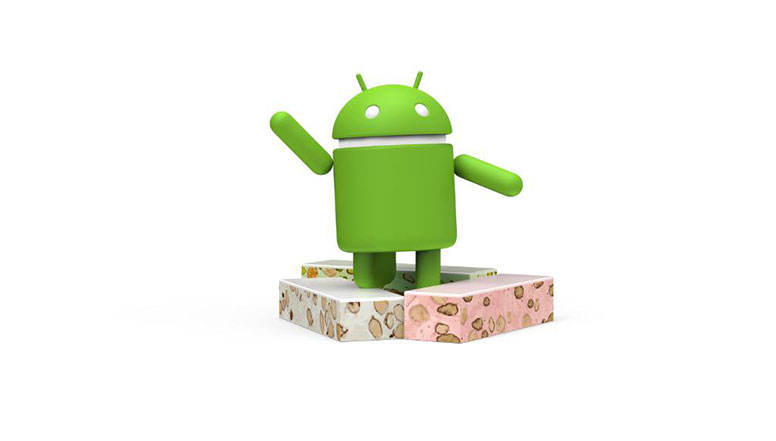 Android Nougat seems to be gradually pacing up to increase its usage on Android devices. According to the Google Play distribution data collected up to 2nd May 2017, Android Nougat is now running on 7.1 percent of all Android devices. As shown in the data, the Android 7.0 version is running on 6.6 percent devices and Android 7.1 version is running on 0.5 percent device which adds up to become a total share of 7.1 percent.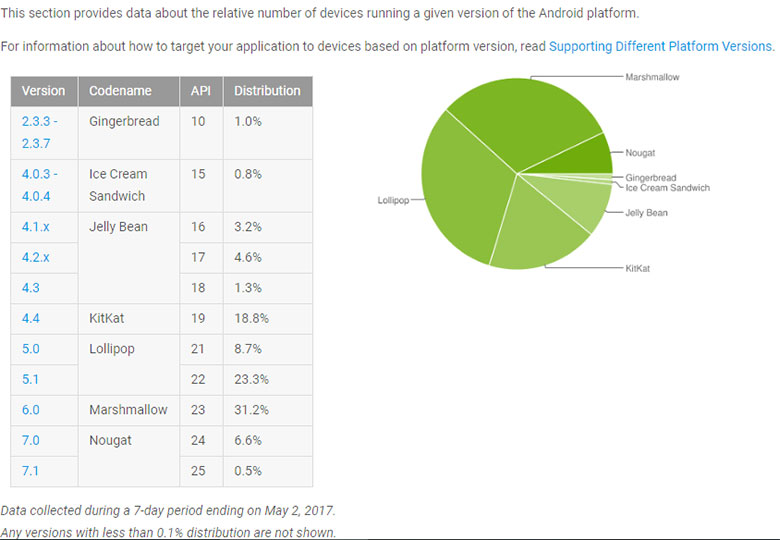 Android Marshmallow, that was launched in 2015 appears to hold a total 31.2 percent share. Talking about the other versions, Android Lollipop still seems to be on the top with a total 32 percent share amongst all the Android devices. Out of the 32 percent, 8.7 percent devices are running on Android 5.0 and 23.3 percent devices are running on Android 5.1 version. Android KitKat is running on 18.8 percent devices. Where as Android Jellybean, Ice Cream Sandwich and Gingerbread are the bottom three with 9.1 %, 0.8 % and 1.0 % share respectively.
If we were to compare this data with the previous one, Android Nougat was on 2.8 percent devices in March. Android Marshmallow showed slight decrease with 31.3 percent in March to 31.2 percent in April. Similarly, Android Lollipop was running on 32.5 percent devices in March which decreased in April.