Instagram rolls out Live Video Replays, Stories hit 250 million daily active users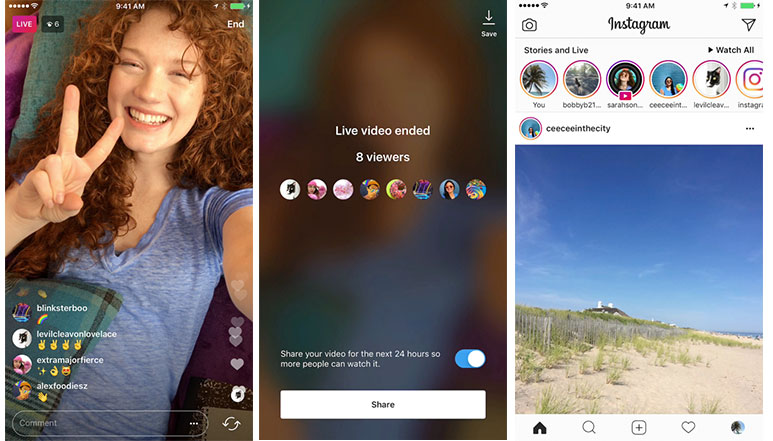 Facebook-owned Instagram is coming up with new features to further increase its competition with Snapchat. After adding the 'Archive' feature for its app on Android and iOS, Instagram has now rolled out a new feature that lets you replay Live Videos, a feature that Snapchat lacks.
The Live Video Replay feature basically gives you an option to share a live video to your story for 24 hours before it disappears. Once you are done broadcasting and sharing the live video thereafter, your friends will see a play button on your Instagram Story profile bubble on top of their feed.
Previous to this, all Live broadcasts disappeared completely when they finished. That made it quite inconvenient for those who missed the broadcast or a section of it and desired to watch it again. The new feature certainly gives a push to more people to broadcast as they'll be able to opt for a larger audience by keeping the video around for 24 more hours.
Instagram, debriefing its new feature in its blog post writes, "Starting today, we're introducing the option to share a replay of your live video to Instagram Stories. Now, more of your friends and followers can catch up on what they missed. When your broadcast has ended, you'll be able to tap "Share" at the bottom of the screen to add your replay to Instagram Stories for 24 hours. You can also tap the toggle and choose "Discard," and your live video will disappear from the app as usual."
Apart from this, Instagram has another success note to share. The photo sharing app now has  250 million daily active users for its story feature. It was earlier reported that the photo sharing app had 200 million daily active users for stories, surpassing Snapchat who first brought in the feature.
The Stories feature was adopted by Facebook in its every popular social networking app including WhatsApp, Messenger and even the main Facebook app. Ever since it came on Instagram, it dynamically affected Snapchat's user growth.