Instagram introduces two new major features 'Stories Highlights' and 'Stories Archive'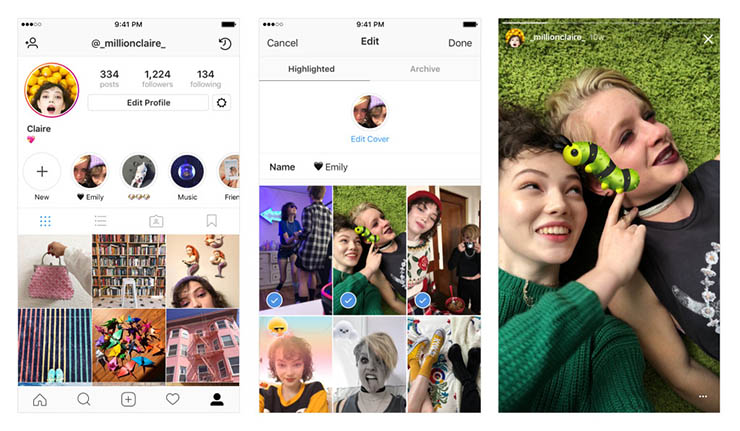 Instagram reached a milestone in terms of popularity when it rolled out its stories feature earlier this year. Now, again, in order to gain an upper hand in the popularity race with Snapchat, Instagram has rolled out two new features 'Stories Highlights' and 'Stories Archive'. Both of the newly introduced features, deal with the Instagram stories and enhance its functionality.
Stories Archive
Earlier when a user added something to their story, after a day of adding the story, it would disappear, never to be recovered again. Though, the ability of creating and posting stories was a very popular addition to the application, not being able to revisit them later was an issue among the users. But now, it has been dealt with promptly. Since the inclusion of the new features those stories that disappeared earlier, will now be archived after the 24 hours have elapsed and that too automatically. All you need to do in order to access them, is to go to your Instagram profile page and at the top right corner look for a clock like button. This is where all of your precious stories are archived.
Stories Highlights
The second feature to be added is the Stories Highlights, and in case you are wondering; here's how it works. Remember the automatically archived stories, now once in your archive you can select any story, that has been close to your heart and add them to the highlights of your profile, to make your Instagram profile more expressive. To add a story to your highlight, tap on "New" circle below your profile bio, then select the stories you want to add to highlights, select a cover and you are done. The stories will stay in your highlights until you manually remove them by tapping and holding.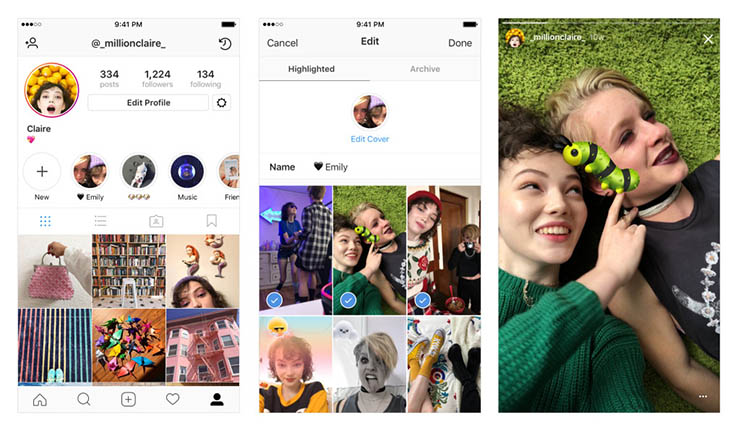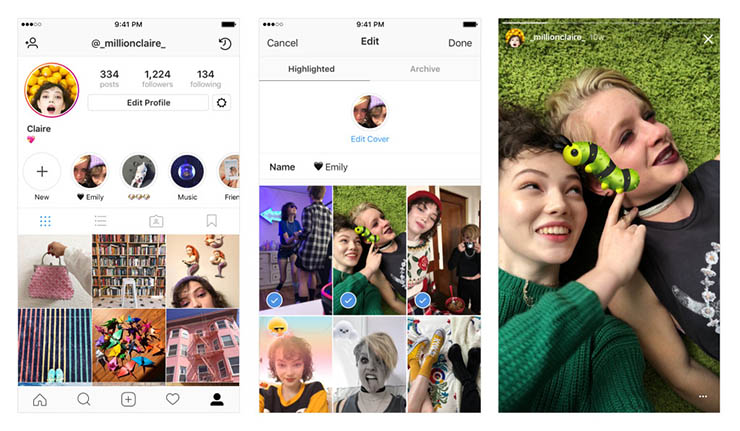 When Instagram introduced the Instagram stories feature back earlier this year, it saw a sudden surge in the number of active users on a daily basis. With these new additions to the application, in the coming days the owners of Instagram at Facebook Inc. can certainly expect a rapid increase in their user base. So if you are an Insta user and haven't checked out the new features yet, go try them out, and express yourself better!