Instagram adds new interesting ways to reply with photos and videos to direct message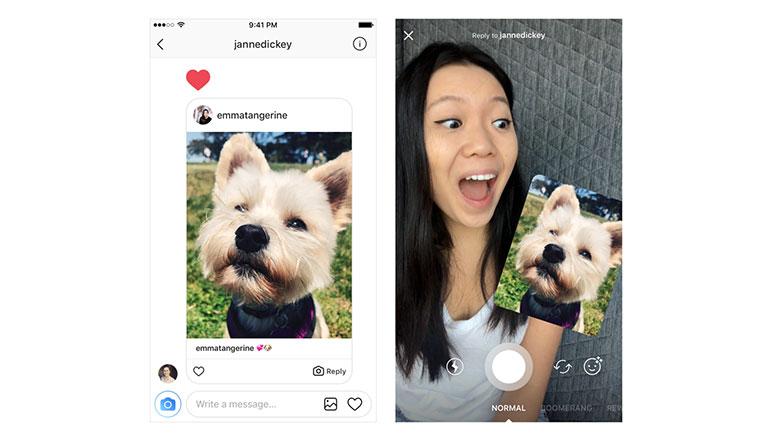 Instagram is continuously updating its app with new features, intending to get ahead in the race with its rivals. After rolling out the Live Video Replay feature recently, the photo sharing app has added another new feature which lets you reply to a direct message in a fun and interactive way.
You will now be able to reply to direct message in Instagram with photos and videos in a creative way. When you receive a photo or video in a private conversation, the app will now let you edit original photo in fun way so that you can reply it there after.
To reply to a particular message, you will have to tap on "reply" in the conversation thread to open the camera, take a selfie, and send. Moreover, the original photo that your are replying also gets instantly turned into a sticker in the top right corner. You can move the photo around, tilt it and draw around it. If you're replying to a video, it looks like Instagram only keeps a screenshot of the first frame.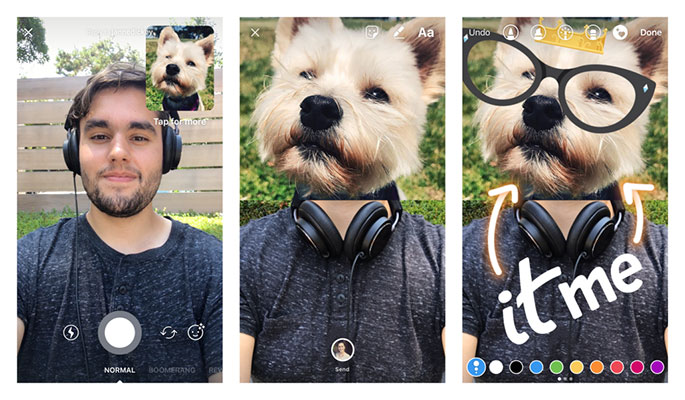 The users also get an option to send a split-screen reply by tapping on the sticker and add their own perspective by drawing on the sticker or editing it. You can draw on a photo by doodling over it, write funny text or even replace the face with other characters.
The new updates have already been rolled out and are available as part of Instagram version 10.34 and above for iOS in the Apple App Store and for Android in Google Play Store.