Vodafone to offer 4 GB of free 4G data to the users upgrading to 4G sim from 3G sim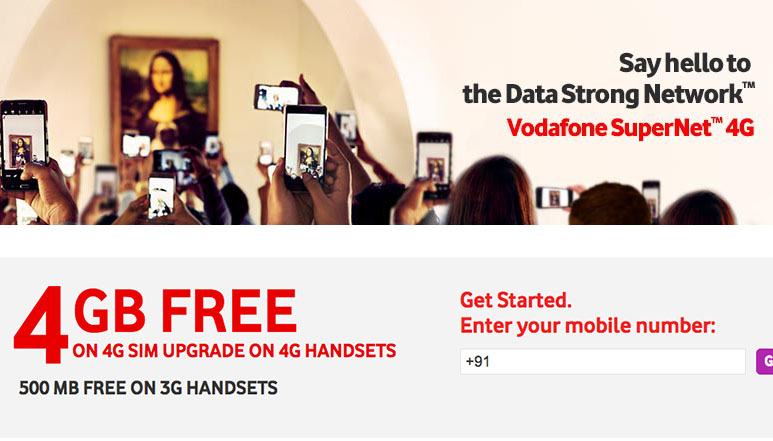 Vodafone India has updated its 4G upgrade offer. All the existing Vodafone users with 3G sim cards will get free 4GB 4G data when they upgrade to a 4G sim. After upgrading to the 4G Super Net Network all the prepaid users with 4G handsets will be able to enjoy 4 GB data for a validity of 10 days, where as for the post-paid users, the free 4GB data can be used up till next billing cycle.
The plan is now active across Delhi, Mumbai, Kolkata and 14 other Vodafone circles in India. The new 4G SIMs can be bought from Vodafone stores, Vodafone mini-stores and multi-brand outlets across the city free of cost.
Commenting on this, Alok Verma, Business Head, Delhi-NCR, Vodafone India, said:
"Vodafone is proud to be the preferred telecom services provider to over 10.76 million customers in the circle. We are offering 4GB data free for our customers to experience the benefits of our Data Strong Network and enjoy unparalleled mobile internet services."
To enjoy the free data benefits, you just need to get a 4G SIM from any Vodafone outlet and send an SMS 'SIMEX <16 digit existing sim number>' to 55199 from your existing Vodafone number. You will receive a response SMS with partial SIM number entered. Type in the last 6 digits of the new SIM number and send to 55199 within 2 hours of receiving the first SMS from 55199. Your new SIM will be activated in 20 mins.