Reliance Jio tops the 4G download speeds again in April, followed by Idea, Vodafone and Airtel: TRAI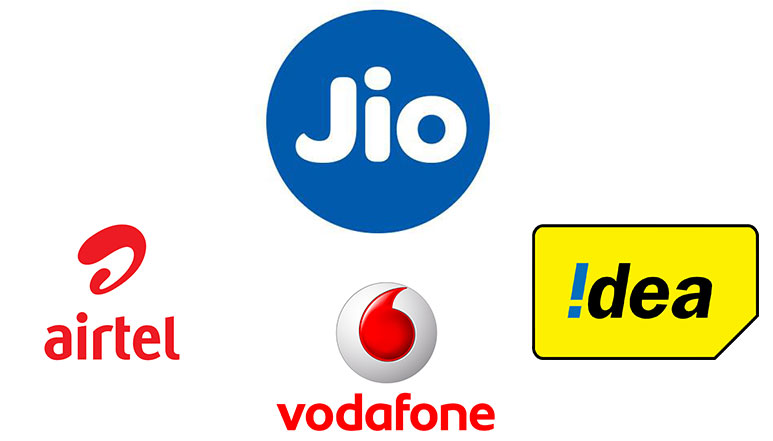 Mukesh Ambani led Reliance Jio is again the table topper with the fastest 4G download speeds as compared to the rest in April. Going by the statistics put in front by the Telecom Regulatory Authority of India (TRAI), Reliance Jio provided the maximum average 4G  download speed, more than any other operator present around. Interestingly, this is not the first time when Jio topped the list, it is been on the top since last three months with April being the fourth one.
As per TRAI, Jio's average download speed in April 2017 stood at 19.12 Mbps, obviously more than other leading network providers in the country. TRAI released the data based on its 'MySpeed' web platform, where several users across the country conduct speed test of the network that they are using. This is somewhat similar to what 'Ookla' does to conclude the results with the help of its Speed Test app.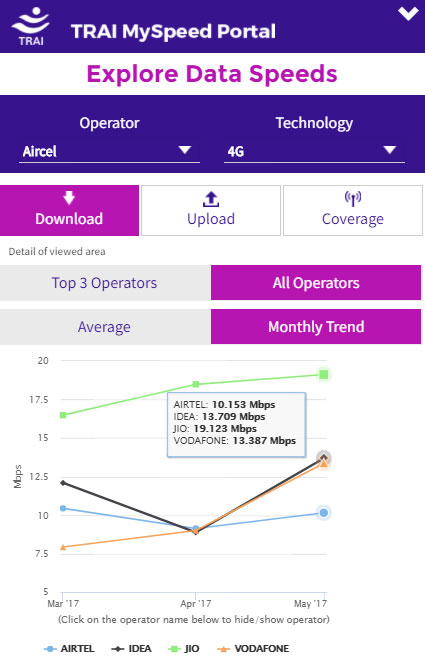 Further considering the data provided by TRAI, second in the race stands Idea Cellular with an average speed of 13.70 Mbps. Followed by Idea, is Vodafone which is not far behind with an average speed of 13.38 Mbps. Surprisingly, Airtel stands fourth in the list with an average 4G download speed of mere 10. 15 Mbps, not even close to the top three. The fact that Airtel is behind all the leading network providers in the country is even more unexpected as a while ago 'Ookla' declared Airtel as the fastest 4G network in the country which is clearly contradictory from TRIA's data.
Reliance Jio, without a doubt tops the table when it comes to 4G technology, but when things get limited to 3G, it is Vodafone that comes in the forefront with an average download speed of 5.927 Mbps in April 2017. The second spot is acquired by Airtel with 3.949 Mbps, while Idea Cellular follows it to the third with 3.75 Mbps speed. BSNL is fourth on the list with around 2.0 Mbps 3G download speed.