Qualcomm Quick Charge 4+ launched, to come with 3 improvements over Quick Charge 4.0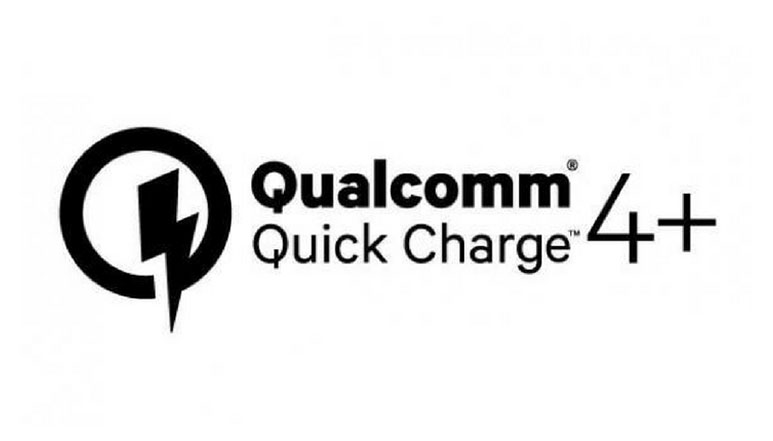 Fast charging is one of the premium features in most of the upcoming high-end smartphones. While there are a lot of tech manufacturers who deliver the feature through embedded hardware but Qualcomm has always been ahead in the race. Qualcomm launched its Quick Charge technology well before other could dive onto the running and has always been making advancement to provide the best possible.
The company has again come up with new version of its Quick Charge module. Qualcomm has launched the 'Quick Charge 4+' which is the fifth iteration of the technology. The Quick Charge 4+ comes with same features as its previous version, the Quick Charge 4, but sums up a few enhancements over those features. Notably there is no need of any modification and the manufacturers can simply implement the Quick Charge 4+ module in the existing chipsets.
The Quick Charge 4+ comes with three dominant advancements over the previous version. The first feature is the Dual Charge, although the feature was already present in the previous version but now it comes with second power management IC in the device. This new addition will effectively provide lower power dissipation and will charge the battery more quickly. The second one is the is Intelligent Thermal Balancing, this feature ensures that the temperatures are kept below the suggested levels. The device will now be upto 3 degrees more cooler while charging. Finally, the Quick Charge 4+ comes with improvement in the built-in safety protocol which makes sure that the smartphone and charger are not over heating.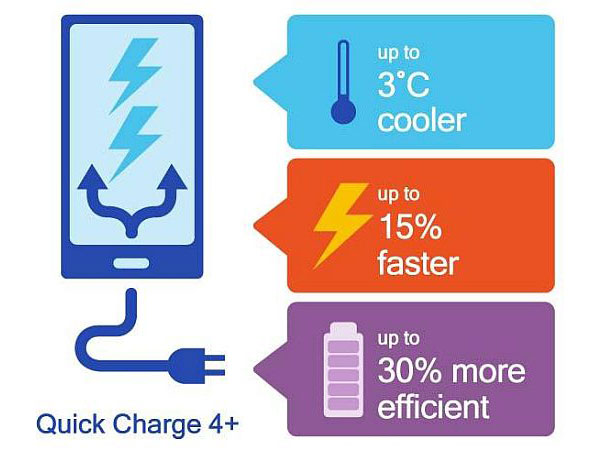 Apart from this, the company also claims that Quick Charge 4+ will charge 15% faster and will work 30% more efficiently as compared to its previous version. Qualcomm also states that accessories like wall adaptors, car chargers, portable battery banks, and USB hubs will be compatible with Quick Charge 4+. The accessories will also support backward compatibility with Quick Charge 3.0 and Quick Charge 2.0.
Qualcomm Quick Charge 4+ is already present in the recently launched ZTE Nubia Z17 and is listed as one of its highlighting feature. Company claims that with the help of this new technology the smartphone will be charged upto 50% in just 25 minutes.