Qualcomm announces new flagship Snapdragon 845 processor, Xiaomi confirms Mi 7 will launch with it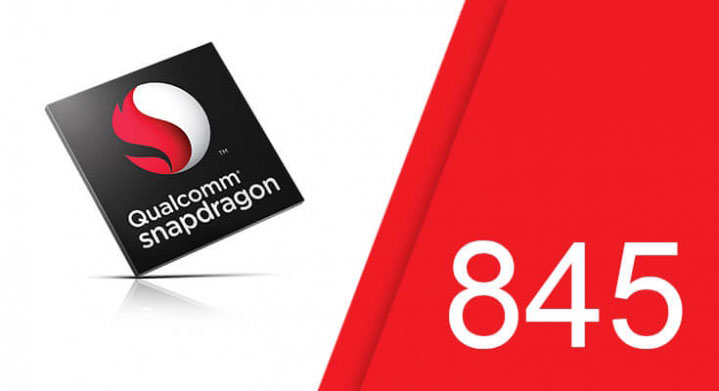 South Korea based giant chipset manufacturer Qualcomm has announced its new flagship smartphone processor, the Snapdragon 845 Mobile Platform. Their latest development, as announced by Senior Vice President Alex Katouzian, comes after 3 long years of innovation and efforts. The Snapdragon 845 processor, which is a successor to the Snapdragon 835 is all set to power the next generation flagship smartphones that will be launched in the coming year.
Dr. E.S. Jung, President and General Manager, Samsung Electronics Foundry, shed some light on the future of smartphones and what could the new chipset do for them. He stated; since the beginning of the development process, they have been keeping in mind the requirements of the modern user and hence have been concentrating on reducing power consumption. The developers also concentrated on reducing the space consumed by the processor in order to make room for other components.
This announcement made by Qualcomm was, welcomed by smartphone manufactures. Xiaomi, took this opportunity to make an announcement of their own. At the Qualcomm Snapdragon Technological Summit, where the new chipset was introduced, Xiaomi's CEO Lei Jun took the stage, and thanked the Qualcomm team. He expressed his gratitude towards the contributions made by Qualcomm in making the MI range of phones a success. Jun also took the opportunity to announce that their next year's flagship MI 7 will be featuring the Snapdragon 845 processor.
According to Jun, the new smartphone will roll out in the first half of 2018. Apart from the Snapdragon 845 chipset, the phone will have Adreno 550 GPU and the latest X20 LTE modem for gigabit LTE connectivity. Though not much was revealed today, but with the sneak peak provided by Jun, the countdown for the Mi 7 has started with anticipations of more revelations being made on the second day of the summit.