Best app to hide photos and videos in Android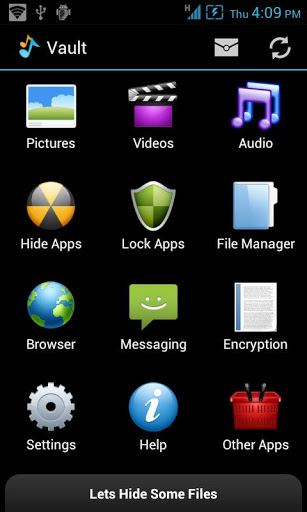 We always have somethings be it videos, audio, images, that we want to hide from others. And in Android there is an perfect app, which can hide user data very neatly. And it is:
Hide It Pro
This is a free app available on the Google Play Store. Now lets see what makes it best for hiding images and videos.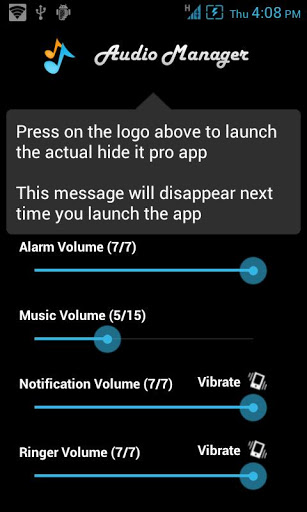 After you install the app, it is automatically disguised as "Audio Manager" . No, only the name doesn't change but, it really functions as an Audio Manager. You can increase decrease the notification/call/alarm/media volumes.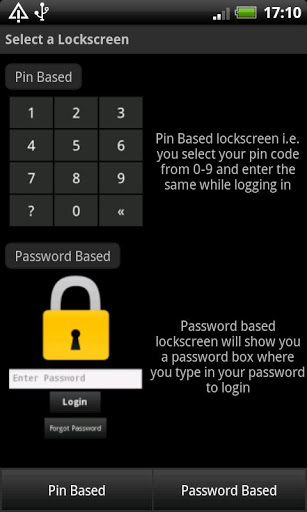 And just long press the Audio Manager logo, it will open the real Hide it Pro app and ask you for password. Once you enter the password, it take you inside, where you can see or add all your hidden Images and Videos. Also you can hide the app from the app drawer. And when you want to open the app, just go to dialer, add # in front of your password like #1234 and done! the app is open.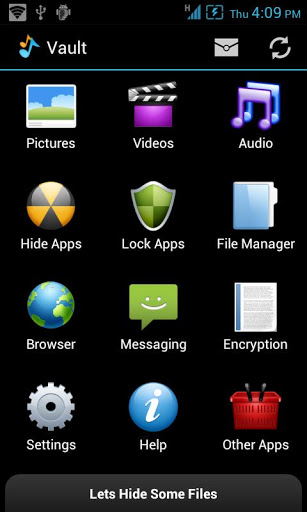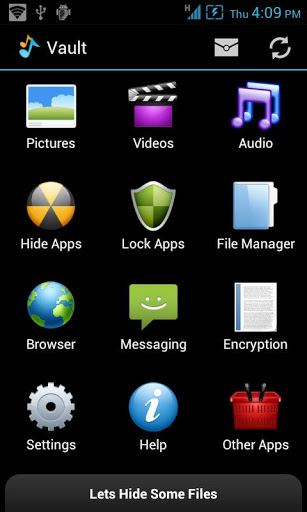 It hides images, videos, audio in another folder. And you can create as many folders as you want in each category. Another thing is that you can use any video player though it has its own for video playback. The images can be viewed with all the gallery options like slideshow, pinch zoom, etc. The data can be sorted with date/time. Also it provides all the sharing options like bluetooth/ email/ messaging and more.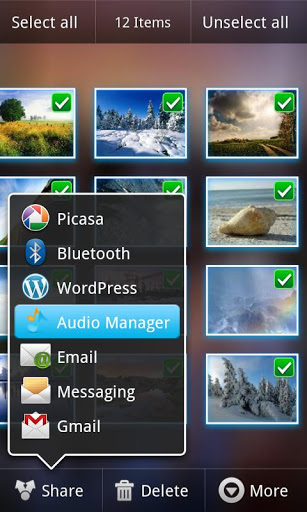 You can select your images and videos from the gallery, tap on share, select audio manager and your selected data is hidden now! So easy it is to hide your data with this app! So, Undoubtedly this is the best app to hide photos and videos in android. Download from Play Store