Android Nougat running on 2.8% active devices; Lollipop on top with 32.5% share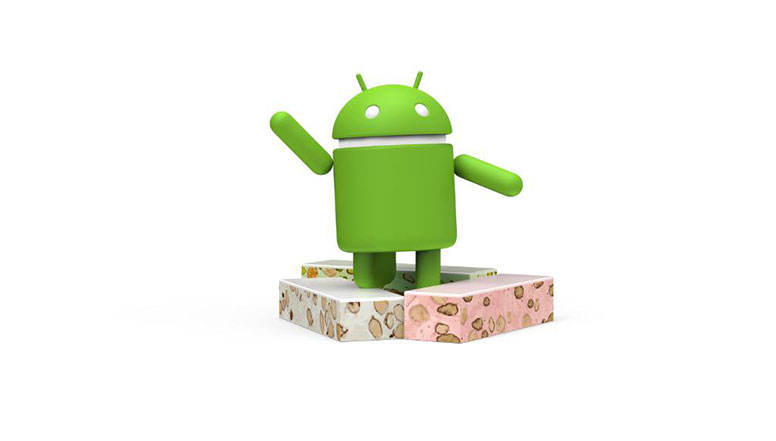 Google's latest version of smartphone and tablet operating system i.e the Android Nougat is reported to be running on 2.8 percent of all active Android devices. There is a remarkable 1.6 percent increase in the latest version since February according to most recent distribution data by Google Play. Google has updated its Google Play distribution data for the seven-day period which ended on 6th march 2017.
The recent distribution numbers comply that Android 7.0 is running on 2.4 percent devices and android 7.1 is running on 0.4 percent devices which brings it to a total of 2.8 percent. Revealing the latest distribution data of different Android versions Google detailed that total share of Android Marshmallow has increased to 31.3 percent from 30.7 percent as reported in November. The current numbers also state that Android 6.0 Marshmallow is not the most used Android version in March as it has been replaced by Android Lollipop.
According to the latest data shared by Google, Android Lollipop still has a total share of 32.5 percent of total Android devices that logged in to Google Play. Out of the entire 32.5 percent, 23.1 is possessed by Android 5.0 and 9.4 percent is possessed by Android 5.1. The data for other versions can also be seen on the Android Developer's webpage. Android KitKat hold 20.8 percent as compared to 21.9 percent of previous month. The older versions i.e Android Jellybean, Android Ice-cream sandwich and Android Ginger Bread are on 10.6 percent, 1 percent and 1 percent respectively.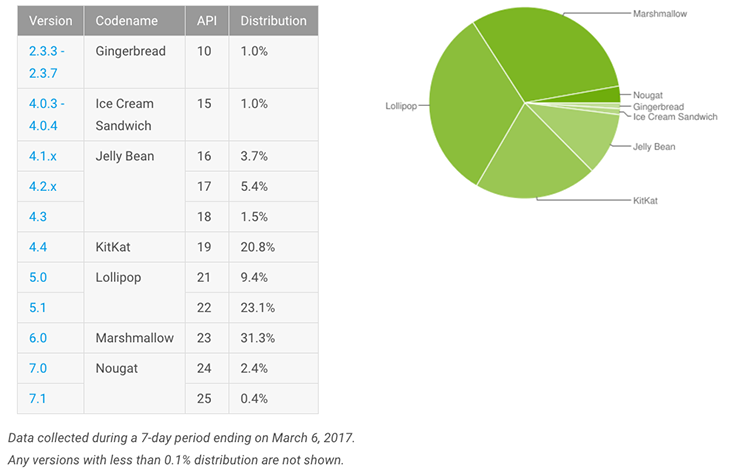 Along with all this, according to a separate report from Venture Beat there are rumours that Google might include a few new features to its upcoming Android version 8.0. It is expected that Google will raise curtain over this in their I/O 2017 event which is scheduled in the month of May this year.
If sources were to be considered, the company is developing new features like Copy less feature, couple of finger gestures and a few more. All this being said there is no official statement from Google what so ever. So the only option is to wait until things get official.
We will keep you updated with more news regarding this. Stay tuned!