5 Best Free Calling Apps for Android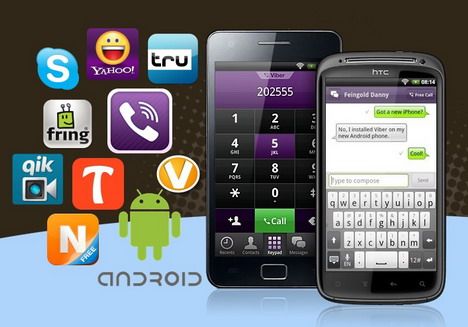 A combination of an Android phone and Internet can be amazingly awesome! The power that Android gives to a normal mobile user is Superb. I am not here to all praise about Android but, what I am writing today is quite a handy and money saving feature of Android. And it is FREE Calling. In this post, I am writing a list of best free calling apps for Android. Few apps among these are also available for IOS but our focus in this post is on Android. There are lots of free calling apps on the Play Store, I guess they are more than 20! So, it becomes essential to know about the best of them and use it for our advantage. So, here are 5 best free calling apps for Android:
1. Viber: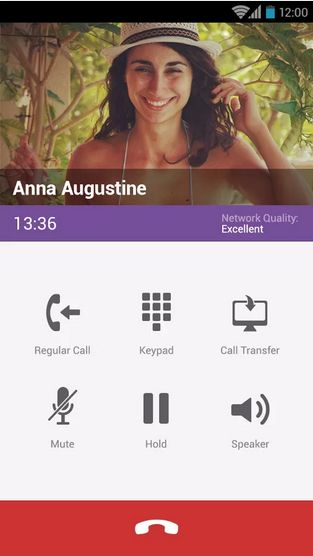 This is among the most used free calling apps in Android. Or, with its more than 200 million users, it is fair enough to say that it is the most used free calling app for android.
Features:
Text Messenger
Free calls with HD sound quality
Groups with up to 40 participants
Share photos, videos and locations
No ads and 100% free
Many More
What we recommend is, first you should try this app, if you are unsatisfied from it, then look towards the others.
2. Kakao Talk: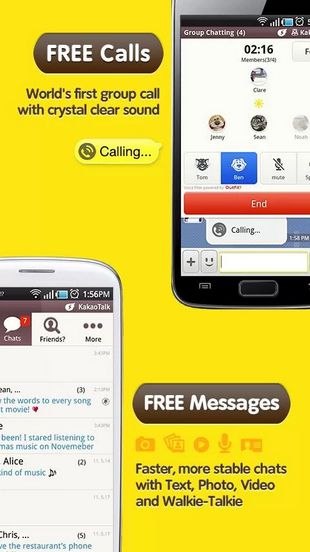 It is also another good free calling app. It has more than 90 million users. Like Viber it is also a multi-platform app which supports Android, iOS, BlackBerry, Windows OS, Bada.
Features:
FREE messages
Unlimited calls (HD)
High-quality group voice calls
Fun during calls with Talking Tom & Ben's voice filters
Share videos, photos, voice notes, etc.
And many more features
It gets a good 4.4 rating on the Play Store and most user write in the reviews that they love this app!
3. Skype: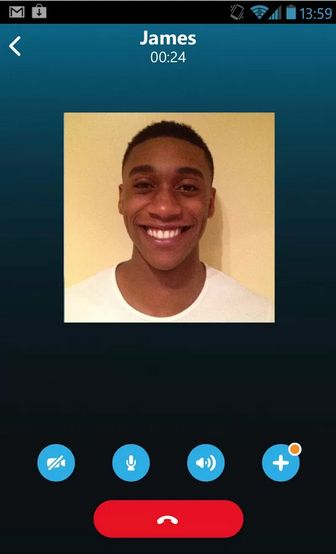 Skype is the most famous and oldest name in free video calling and messaging services. It started from Windows PC and now it is available for most of the smartphones.
Features:
Free Voice calling
Free Video calling
Low cost calls to mobiles and landlines too
Available on TV also
Share your favourite snaps
Video messaging
With more than 250 million Skype users, you can easily understand the trust on the brand and are more likely to find your community there.
4. Line: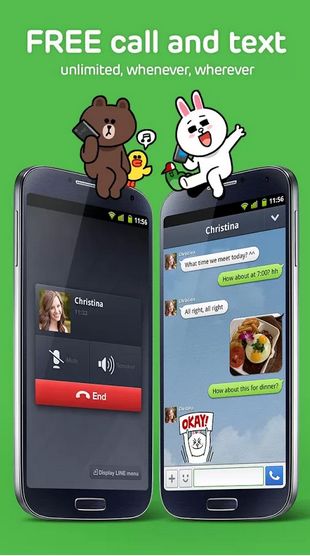 Wow! Hold your breath, amazing stats are coming up; LINE has more than 210 million users worldwide and is used in over 231 countries! Ranked no. 1 free app in many countries.
Features:
Free Voice Calls
Free messaging
Lots of stickers, also able to purchase
Share photos
Share videos
Many more
Amazing app, which covers almost all the world! Widely used in many countries available on PC also.
5. Nimbuzz: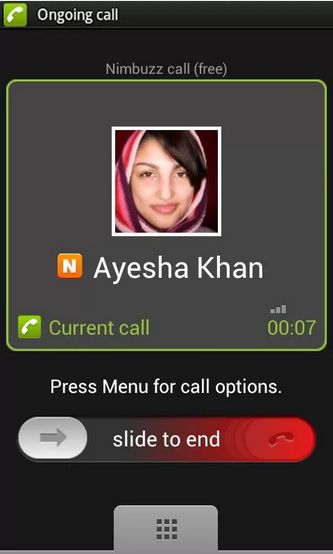 Another great app. Nimbuzz Messenger is available on Android, iOS, Blackberry, Symbian, Java, Windows and Mac and has more than 150 million users.
Features:
Free voice calls
Free messages
Group chats
Chat rooms
Connect to friends on Facebook, Yahoo & Gtalk
Much more
Nimbuzz Messenger is available on Android, iOS, Blackberry, Symbian, Java, Windows and Mac; means it covers all the possible devices. Very good app.
This are the 5 best free calling apps for android. Although, I have ranked them but, all the 5 apps are great. Now, it depends on your personal requirements and your location. Download the app which most of your friends use. Every app has something unique with it, whether be it style or its feature.
So, how do you like this post? Any suggestions or question? Please comment below. Do not forget to like the post.