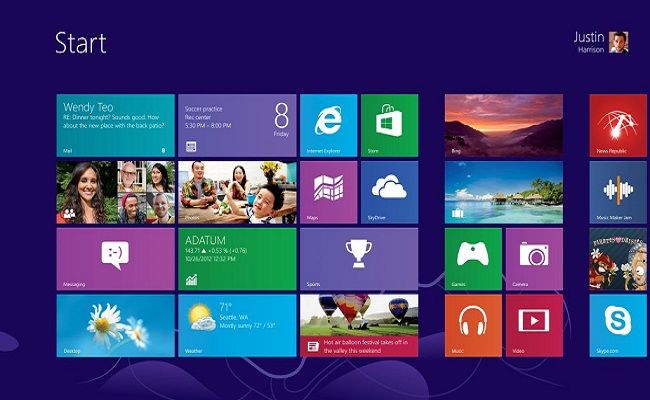 Hi, this article features on the amazing Windows 8 OS for Desktops & Laptops. I want to tell you, it is the best operating system till date. Windows 8 was rumored to be the touch device's OS but it is not true. It is very perfectly fit for our desktops and laptops. Let's explore Windows 8.
Start Menu:
Let me think from where to start…, Yes, START, the center of attraction of Windows 8. The start menu of Windows 8 is truly amazing and different from the traditional Windows start menu. It contains all the applications installed on your computer and contains various amazing & popular apps from various popular publishers which lets you access them on the go and get every information like mails, weather, calendar, facebook, cricket, news, messenger, camera, design and lots more. Its like using a new gadget which has all the functionality like your smartphones and tablets.
App Store: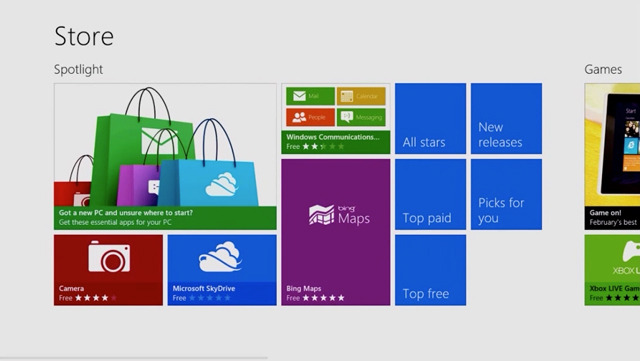 The app store contains lots of popular apps from all the popular and big app publishers. You can browse and download the apps very easily from the app store. It's like the Google Play store. This app store fulfills your app demands and is attracting various publishers towards it. It also contains various new and popular games. And for Indian users also, it has lot to offer as big Indian publishers have also published their apps on the App Store.
Design: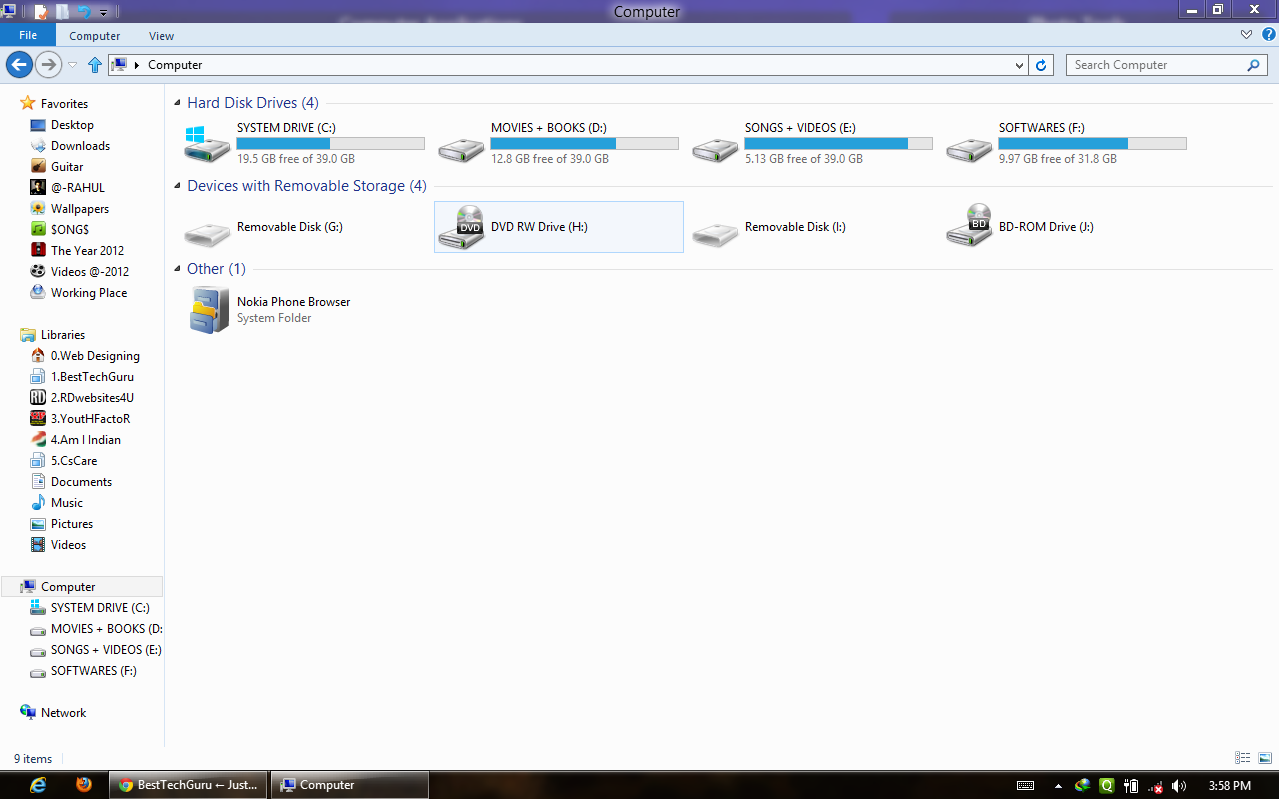 The design of Windows 8 is quite similar to that of Windows 7 but, it has few elegant design changes that makes windows look more beautiful. Windows 8 has its new music app or music player that looks quite good. Overall the design is good and it also supports the desktop gadgets. Also it has new style of popup notifications which looks very impressive.
Performance: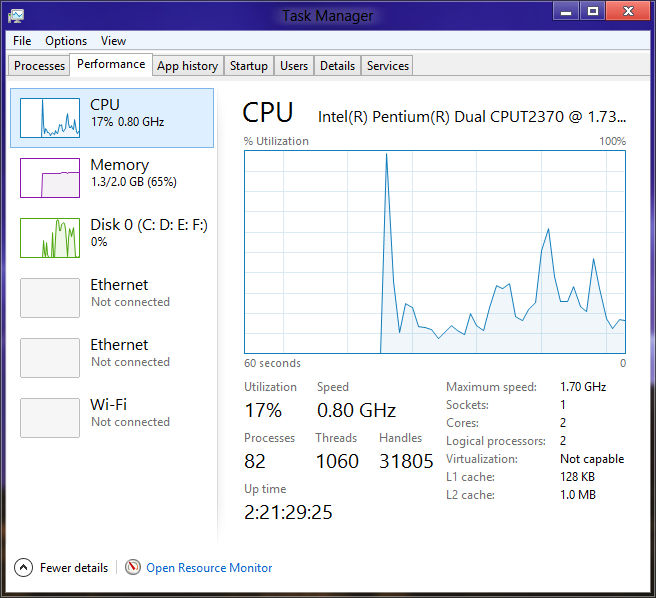 The performance of Windows 8 is excellent. It is faster and smoother. The new Task Manager provides more detailed overview of the system and applications. Windows 8 is so impressive that using it on your old desktop or laptop will make them look good and beautiful.
Overall:
Windows 8 will take a little time for you to get acquainted with it. But once you have used it for an hour it is quite easy and effective. I suggest you to install Windows 8 as soon as possible and enjoy a different experience of using your personal computer…:-)