Microsoft's new 'Face Swap' app merges advanced face recognition and Bing image search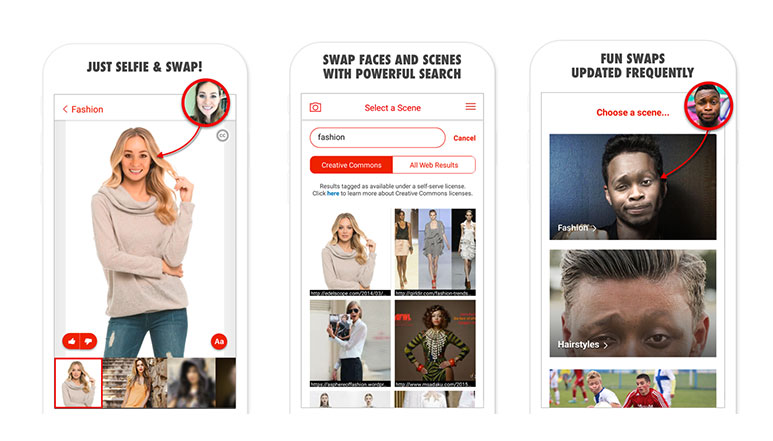 Face swapping is a feature not new to the ones using popular social networking apps, especially Snapchat. As posting selfies in a fun and interesting way is the latest trend now a days, companies are taking more efforts to make selfies further interesting. Now it seems that Microsoft is the latest company to follow the trend and enter the league. Microsoft's in-house app studio Microsoft Garage has silently launched a new app dubbed by the name Face Swap.
The new application is slightly different from the traditional face swapping feature that we are used to, where the face is simply swapped to an another one. With the help of 'Face Swap', users can take a pic of themselves, and then use keywords to find an image where users can replace the face with theirs. The image could either be from the camera roll, from the catalog in the app, or from a more extensive range of images indexed by Bing. Microsoft also automatically adjusts the skin tone to the surroundings and textures.
Apart from this, there's a provision where users can make other edits with lighting, tilting and resizing the face, before sharing it on other social channels. As per Microsoft, the app also has more practical uses such as trying new hair styles on the face or sensing how different accessorises will look, etc.
Face Swap is based on high-tech facial recognition software developed by Microsoft Research and also utilizes Bing image search as mentioned earlier where users can find a new scene into which they can insert themselves. Once the desired picture is found, the app will automatically recognize the face in the target picture and swap it with that of the user. The Face Swap app is now live via Android platform in the U.S., Australia and Canada, with plans to expand to India and iOS in the coming weeks.