Wi-Fi Hotspot: How to save money by using it on Android & PC?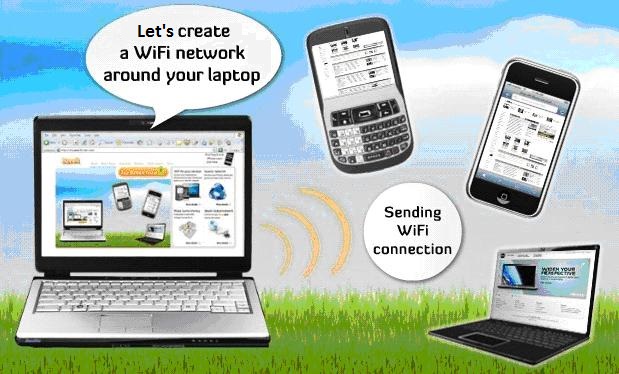 Hi, this article is to tell you about the technology of "Wi-Fi Hotspot" and how it can be used to save money and various benefits and features of Wi-Fi Hotspot.
So, first question is what is Wi-Fi Hotspot?? Wi-Fi Hotspot is the technique via which you can share your data with other devices over Wi-Fi. In simple & detailed manner, Wi-Fi Hotspot enables you to connect multiple devices to internet by using the data/internet connection of only one device.
Wi-Fi Hotspot can be used on your android smartphones and your computers also. First we will talk about Wi-Fi Hotspot on android smartphones.
Wi-Fi Hotspot on Android Smartphones: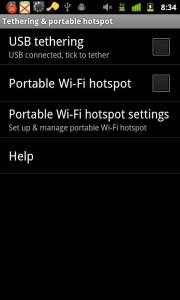 Most of the android users access internet on their smartphones. And they can start Wi-Fi Hotspot from Menu>Settings>Wireless& Networks>Hotspot & Portable Hotspots>Mobile AP(tick it). By doing this the Wi-Fi Hotspot gets started and next all you have to do is start Wi-Fi on your other phones or tablets, laptops, computers, basically any Wi-Fi enabled device and connect to your phone. That's it! Now, you can access internet on all your devices and you have to pay for internet on only one device. Wow! this can save a lot of your money.
Wi-Fi Hotspot on your Computers:
Many users have fixed broadbands connections to access internet on desktop computers or many use USB modems on laptops. The great news is that, you can use Wi-Fi Hotspot over computers and share the internet with other computers and mobile phones.
Unlike android smartphones, computers do not have inbuilt Wi-Fi Hotspot option. So, to use Wi-Fi Hotspot you have to install a software "Connectify Hotspot".

Hope you got a new trick to save money. Enjoy!