WhatsApp now lets you switch between voice calls and video calls without disconnecting
The feature has been rolled out in WhatsApp Beta 2.18.4 update
The internet was ridden with reports about the Facebook-owned IM service WhatsApp testing new features. All these features were aimed at improving the standards of user privacy and the sharing of data, between the various social media platforms that come under the ambit of Facebook Inc.  Now with the arrival of 2018, WhatsApp has rolled out its first set of updates. And with these updates, comes a new feature on the application, which will let the users switch between voice calls and video calls, while they are right in the middle of it.
If reports are to believed, the company was testing new features related to conference calling and quick switch between calls since last few months. Out of which they are finally releasing the Quick Switch feature via their Google Play Beta Program (version 2.18.4). By making use of these updated features, users will now be able to switch between a voice and video call instantly, right in the middle of the call, without having to disconnect the call in the process.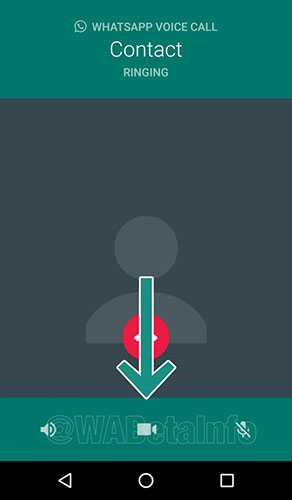 In order to make use of the newly introduced feature, during a call, users will now have a new button on their screen, in the middle of the buttons panel at the bottom. For instance, if a user is on a voice call and needs to switch to a video call, with the press of the button, a request will be sent to the person on the other side of the call, as to whether they want to turn the voice call into a video call. Similarly enough, while on a video call the same button will be visible when you are in a video call, on pressing it, WhatsApp will send a request to the recipient on the other side, asking if they would want to turn the video call into a voice call.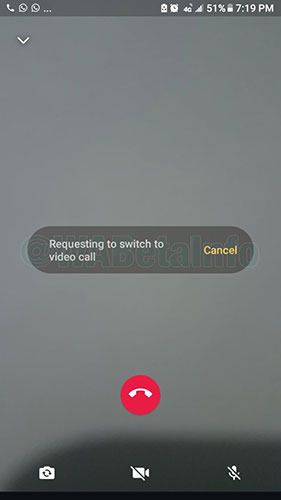 For the user on the receiving side of the call, can always choose to accept or reject the first person's request, upon which the call will continue in the manner, it began in the first place. The addition of this new feature will not only allow users to have control over their privacy but will also save both the parties a lot of time, by eliminating the need to cut the call in between the switching.
As of now, these features are available only on the beta version of the application and might take up to a month before it is rolled out to the general version of the app. For users, who have already received the beta version of the application, in order to make use of the newly added features, they need to make sure that, the person they are contacting should also have the WhatsApp Beta 2.18.4.  The new features, when rolled out to the general public, will first be made available to Android users and subsequently in the next few weeks to Windows and the iOS users.