How to install Whatsapp on PC? Easy Tutorial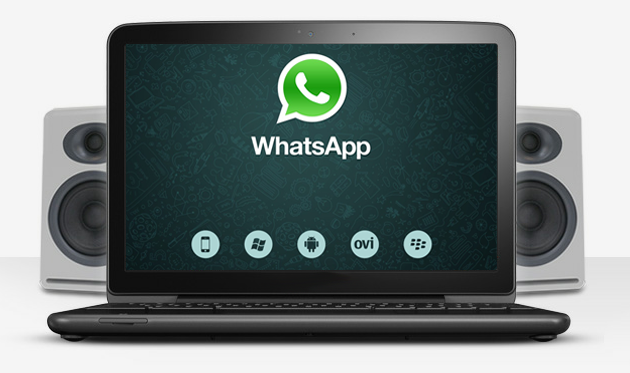 Do you love Whatsapp? Do you even love your PC? Do you spend more time on your Laptop than your Smartphone? If your answer is yes then, what if you can use whatsapp directly on your PC! Yes its possible!! Although there is no official release from Whatsapp for PC version of the application, I have got you a small trick which lets you use Whatsapp on your PC.
There is no miracle, nor any code is written to make PC version of Whatsapp. It is your same android app which runs on your Android phones that runs on your PC.  Confused? o_O Don't be, what we exactly do is, first we install Android on the PC and then download Whatsapp from the Play Store.
I know what is again running in your mind, Android on PC? Is that possible? The answer is Yes. There are few Android Emulators  available for the PC which let you install Android and use it in the same way like you use it in your Tablets on Smartphones. Though they are not that perfect but they are enough to enjoy Whatsapp with full features. The most popular Android Emulator is BlueStacks.
Now, let's come to easy steps to install Whatsapp on your PC.
---
Steps:
Download for Windows                   Download for Mac
Download BlueStacks from above.
Install the package on your PC
Start Bluestacks, now it will run Android and ask you for first time registration and setting up a Goggle account
I recommend creating a new Google account to keep your main account safe
After completion, search for Whatsapp in the search bar.
Install it.
Now, open Whatsapp, it will appear on BlueStacks home and in the "Apps" folder on your desktop.
---
Setting up Whatsapp:
Open whatsapp, it will ask you to enter your mobile number. Now, enter the mobile number for which you want to activate whatsapp.
Now, it will show that "we have sent a sms at your number, we will automatically detect that and let you know when we are done" . Now, you will receive an sms with verification code at the mobile number which you have entered.
Enter it and click enter.
That's it! You are done with the installation of whatsapp on your PC.
---
Note:
Whatsapp works on only one device for each number. So, if you install it on your PC, you cannot use it simultaneously for the same number on your phone. If you try to do that, it will block your access and show you the message to reverify your number.
---
That's all, please don't forget to like this post and share it with your friends.