WhatsApp hits 100 million voice calls every day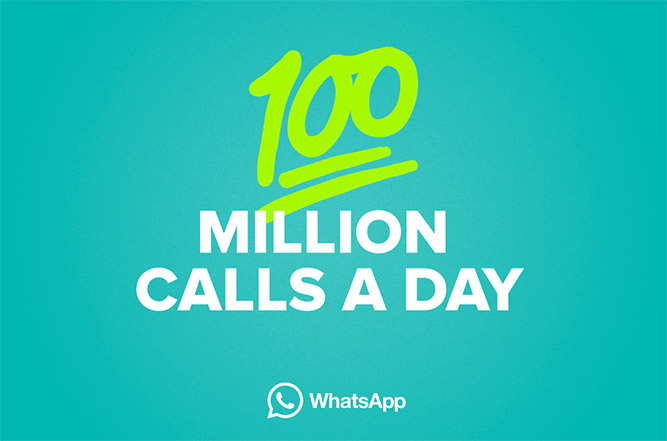 The famous instant messaging app, WhatsApp has announced that more than 100 million voice calls are made every day on WhatsApp, which is over 1,100 calls a second.
WhatsApp introduced the voice calling feature in March last year on Android, followed by iOS and Windows. The voice calling uses a data connection to place a call, whether over Wi-Fi or mobile data. A single WhatsApp call consumes around 1.3MB of data per minute. Earlier this year, the company also announced that it has over 1 billion monthly active users.
"Since the early days of WhatsApp, we've worked to tear down the boundaries that stand between people staying. In touch with their friends and family. A little over a year ago, we made it possible to make calls using WhatsApp – for those times when it's important to hear a voice on the other end of your phone. Today, we're proud that people are making 100 million calls a day on WhatsApp!" – Jan Koum, Co-Founder and CEO, WhatsApp.