Whatsapp for Android updated with Custom Notifications, Mark as Unread & New Emojis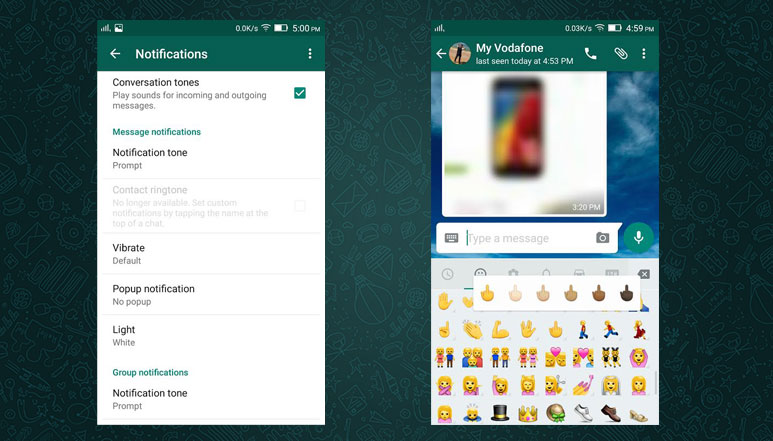 The instant messaging service, Whatsapp has rolled out a new update (Version 2.12.250) which brings many exciting features like new Emoji, custom notification, mark as unread and many more. The update is now available on the Google Play Store.
The most talked feature in this update is the Custom Notification for each contact or groups. Now users can select custom options for tones, vibration length, popup notification, notification light and call notification tone as well. As user can put any group into mute, now user can mute individual contacts too. Users can now simply tap and hold on any chat from chat list to mark it as read or unread.
Whatsapp also brings new Emojis, with different skin tones which can be viewed by simply tapping and hold on Emojis. It introduces some new Emojis like Spock-inspired Vulcan salute for Star-Trek fans, the middle finger, etc.
Whatsapp new update for Android also brings low data usage option for voice calls where connectivity is limited. It can be accessed by going to Settings > Chats and Calls.
The new update also supports two new regional languages Urdu and Bengali.