WhatsApp crosses 900 million monthly active users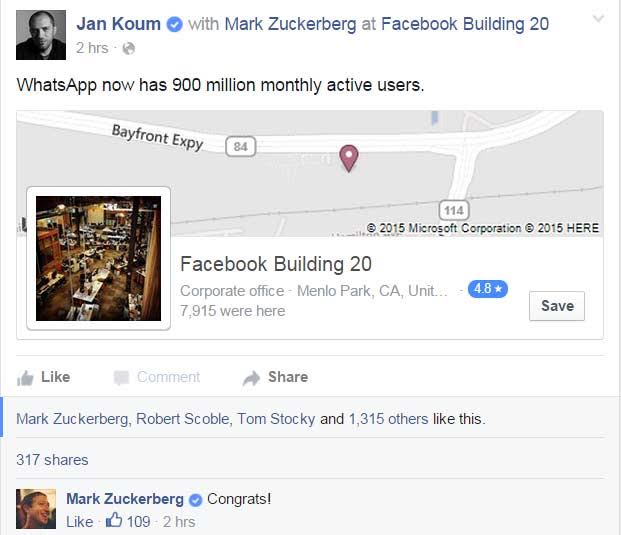 Jan Koum, CEO, WhatsApp has announced today that the popular instant messaging service has crossed over 900 million monthly active users. WhatsApp the most famous messaging service which was acquired by Facebook back in February 2014 for more than $16 billion has achieved another milestone today after hitting the 800 million active user in April of this year.
Koum shared this achievement for the fans with Mark Zuckerberg tagged in his Facebook post. Facebook COO Sheryl Sandberg too shared the image post that says "900 million people now use WhatsApp every month to stay in touch with family and friends around the world. Congratulations to Jan Koum and everyone at WhatsApp on reaching this incredible milestone – and for still finding time to make us all laugh." WhatsApp is now aiming to cross 1 billion users by the end of this year.
Recently Facebook has also announced that it has passed over 1 billion users in a day. The social network firm becomes the second most trafficked website in the world.