Top 5 Chat and Messaging Apps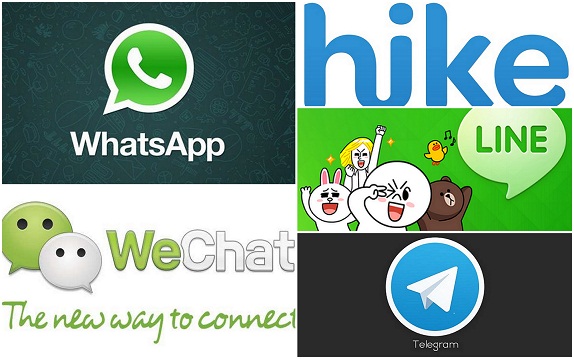 As a human being, we all love to stay connected to our closed ones and find social media as the best source of doing it.
There used to be days when people eagerly waited for letters for communication from loved ones, then came the era of e-mails and Short Messaging Service popularly called as SMS which really stayed for a while. SMS service is now left as a last option now.
Those days are gone now, as the cellphone markets are filled with the very famous "smartphones" which delivers almost every service now. Be it instant messaging, sharing different media among friends and families. More and more apps are being created every day with amazing features to satisfy tech freak people.
Communication has become a necessity for everyone now, be it business people, college guys or family people. The leading OS in this smartphone market is the famous "Android" which has brilliantly captured people's attention, registering a big market share which shows its popularity among every age group. These apps are now being used by every age group.
Today we bring up to you the best messaging apps which have registered a good popularity among their users.

WhatsApp is a giant platform for instant messaging and communication which has redefined the definition of messaging. It has taken over all the other messaging apps and currently it is the most widely used messaging app across the world with more than 600 million users.
The attractive feature of whatsapp is its simplicity and user friendliness. Simplicity of whatsapp provides users of every age group to use it without difficulties. Whatsapp is supported on all Android, iOS, Blackberry OS, Windows and Symbian smartphones.
In addition to text messaging, users can also exchange images, video and audio messages, Group Chats, their location and status over mobile internet or connecting to Wi-Fi. With daily updating features, whatsapp has become the "Youth Favorite".
In comparison with other popular apps like Hike, Line, Wechat etc. whatsapp has managed to make an independent stand among all and it is leading the race.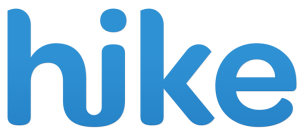 Hike is an Indian based cross-platform providing messaging services for smartphones. Hike was launched in December 2012 as a competition to other messaging app like whatsapp. Though Hike had an impressive start it is yet to reach the top.
Hike introduced some new features like graphical stickers, emoticons, chat themes, hidden modes which is attracting the users. In addition to above features it supports text messaging, audio and video messages.
Some attractive features of hike are:
1)Hike Offline- With the hike-offline feature, chat with your friends even when they're offline.
2)Chat themes- With this feature one can express their emotions and moods.
3)Hidden Mode- With this feature you can hide your texts from unknown people.
4)Attachments- Be it PDF, DOC's even of large size, you can hike it up.
Hike uses a 128-bit SSL encrypted, firewalled server for the exchange of media and text messages. Messages are stored locally in the user's device and the data is not backed-up to Hike's server. This provides total privacy to the users.
Entertaining such exciting features Hike is surely making its way to make a remark in the market and Hiking up the Life.
WeChat is a mobile text and voice messaging communication service developed by Tencent in China. It was launched in January 2011. With 438 million active users WeChat is connecting the world.
WeChat is featured with some exciting features such as hold-to-talk voice messaging, finding people with People nearby mode, Shake feature which enables one to connect with a person in any part of the world, WeChat also supports Free voice calls and video calls which is attracting the users the most. Apart from this amazing features one can exchange images, audios and videos instantly.
WeChat has more than 20 languages with language translator feature which makes it a distinct app among others. WeChat runs on Android, iPhone, Blackberry, Windows and Symbian phones, and there are also Web-based OS  clients but these requires the users to have the app installed on a supported mobile phone for authentication.
With its unique features WeChat has managed to catch the attention of youths who love to make friends all over the world.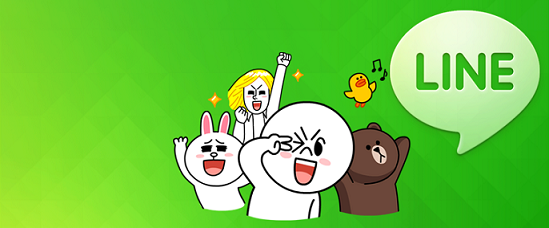 Line is an application for messaging launched in Japan in 2011. Initially Line was launched only for Android and iOS smartphone users. Later it enhanced to Windows, Blackberry, Nokia Asha, Firefox OS. Line is also supported on laptops and personal computers running Microsoft Windows and mac OS. Thus making it a widely used application.
With 560 million users worldwide line also made a remarkable position in the messaging world. It is now being used widely because of its attractive features like free video calls and voice calls.
Line also provides features such as adding friends through QR code, Line ID, Shaking phone etc. It is also equipped with Funny Graphical Stickers, emoticons, hidden chat feature, exchanging images, audio and video and sharing locations.
Being an efficient messaging app Line is also lining up in the race. As it says  "Line More Be Closer"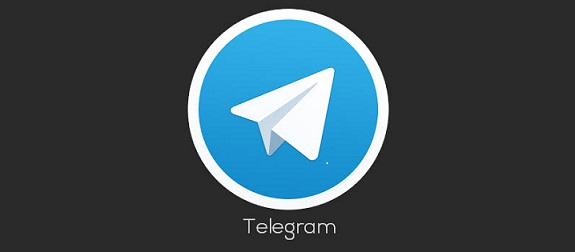 Telegram is an another cross-platform instant messenger which was launched in 2013. Telegram is supported on Android, iOS and Windows OS.
Just like other social messaging apps it also provides exchange of images, audio and video and documents. Telegram users can exchange encrypted messages as well as self destructing messages which is a distinct feature of telegram as it allows the users to destroy the message from both the devices after a set period of time.
The main feature of telegram which made it popular is that users can send and receive any type of files of any size. Telegram also provides users more privacy as the messages are heavily encrypted. Telegram has cloud based server which lets you access your messages from multiple devices.
Equipped with some unique features Telegram is also marking its place in the top messaging apps.
---
So, this was our view on the messaging apps, which app do you love most? Please share your views in the comments below.