Smartphone Battery Life: The Journey to One Day from One Week !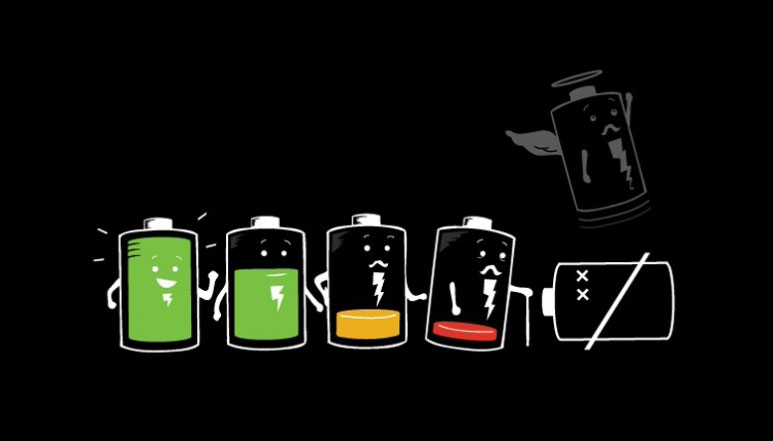 [jumbotron heading="About the Article" tagline="This is an Editorial from the Founder and Chief Editor of 'Best Tech Guru' – Rahul Dubey"]Hello, I am Rahul. I have founded this website in 2012 and since then I am following every event of the Tech Industry in details. I had been doing deep studies and spent so much time in understanding the technology and reviewing the gadgets. Over the years I have seen many companies and products rising and failing and my work is like an extensive research. In the Editorial Articles like this, I express my deep views on the related topics. Hope you like them & yes the articles can be lengthy, so it will be great if you can get yourself a cup of coffee :)[/jumbotron]
Smartphone hardware and software has evolved too much since its invention but has the battery of the phones evolved that far? Without second thoughts the answer is NO! Battery life of smartphones spoils the great experience one can get with the phone. So, in this article let's take a look at how and why the batteries have failed to maintain the pace with phones in the process of evolution.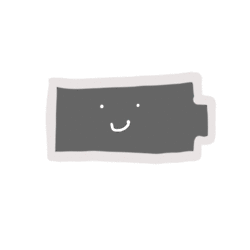 If you can recall your memories from a decade earlier, you can probably imagine yourself owning a Nokia phone, well it was not a smartphone but it had a great battery life of a week! At that time, we were living in an age when we wouldn't have to worry if someone called for a sudden outing as we didn't have to bother about the phone battery ending soon, we would easily enjoy the trip.
In the last decade we have seen mobile phones becoming smartphones and the rise of the social media and instant messaging services. Anyone can reach anyone in just few seconds. Humans have become more global now! Well a great reason for this transition was the strengthening of the internet and off-course smartphones, which made this possible at our fingertips.
Today the world is a more connected place than ever and smartphones have become a necessity. But can you go to a sudden trip like ten years before? Off-course you can take the power bank with you but did you ever noticed that how much time do you think about the emptying battery of the phone and how much tension does it adds in your mind? A good part of our brain is occupied with the thought that we have to preserve the battery. Ten years ago, that part of our brain was free and was probably experiencing joy!
Well, my only point is – the phones have seen a great revolution in the past ten years but not the batteries which power them. Phones became smartphones but battery life came to one day from one week. Isn't it the reverse transition?  But what's the reason? Let's take a look:
It's not like that, that the batteries haven't improved in these years, batteries can store more than double energy in the same density now as compared to 10 years earlier but, what happened is, the phones have evolved too much and now they come with 5-6 inch screens and a great powerful hardware which requires a great amount of power too. Well, we would have powered the phones with bigger batteries but the trend is, we want phones slimmer, sexier and lighter. Nobody is going to buy a fat bulky phone. Eventually, there is limited space to put the battery in the phone.
So, due to this reason the current battery technology needs a revolution or probably we need a different technology altogether which can power our smartphones for long times. Research and experiments are in progress from years and one latest buzz is that aluminium is the next answer for battery technology. The aluminium batteries are more safe and are more efficient but the question is that is it possible commercially? Well, not yet!
Today, if we use our phone for few hours then we have to bear the punishment, to charge the phone! Our phones have got everything in them but not the battery life. Imagine how good it will be if you can browse the internet on your phone for hours then play games and then watch movies and all without worrying about the battery. We are all waiting for that time to come.
And unfortunately, at the present time there is no such battery technology which is coming to our phones in the next few years which will power our phones for weeks. Every user and every phone manufacturing company is waiting for that break-through technology which will take less space, store much more energy and charges very quickly.
Last year, Microsoft researcher Ranveer Chandra said "You can't just wait for the best battery technology to come along, we can make a lot of progress because systems today don't use battery intelligently". He is right in saying that, but even if we achieved the optimizations, the battery life will only increase to 20 to 50 percent (he himself claims that) and that is still low.
Today, we don't need a technology that can only satisfy the current needs but we must realise that the smartphone hardware is improving too fast and we need a solution that can last for decades.
The only relief we have got in these years is the arrival of power banks. Well, that's still not that we want but it at-least delivers the extra juice when our phones are about to die. And they are our only hope for next few years. Long live power banks!
Have something to add to this story? Please leave a comment below.