Reliance Jio basic tariff plans leaked; Local/STD calls at 2p/sec, video calls at 5p/sec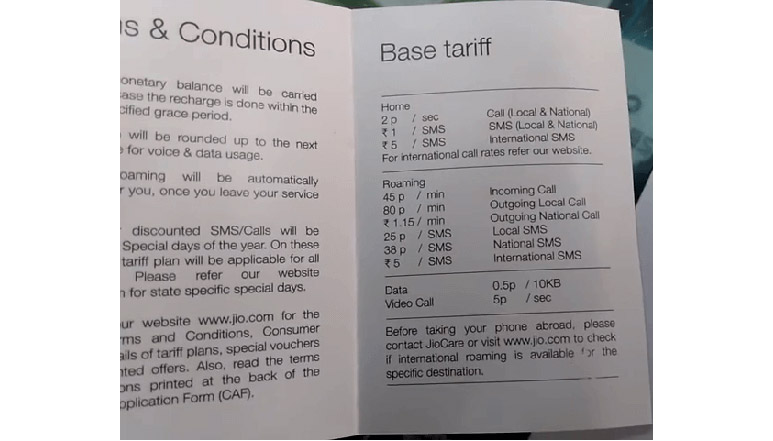 After the reports of Reliance Jio data plans, a new leak reveals the basic tariff plans it could offer to its customers. The company is already said to be preparing for soft launch of its commercial 4G services in coming days.
As per the leak by TelecomTalks, Reliance Jio will charge all the local/STD calls at 2p/sec and SMS at Rs 1/SMS for Local/National and Rs 5/SMS for International. For roaming, users will be charged at 45p/min for incoming calls and 80p/min for outgoing Local call and Rs 1.15/min for Outgoing National calls. SMS will be charged at 25p/SMS for local SMS and 38p/SMS for national SMS and Rs 5/SMS for international SMS. While data will be charged at 0.5p/10KB, means Rs. 5/MB and Video calls at 5p/sec. In comparison to its rivals, these plans are very cheap, and it will surely give Reliance Jio a huge leap in the industry.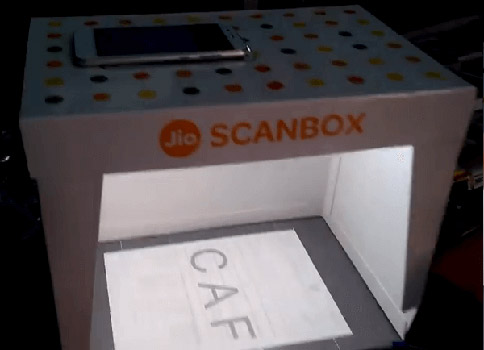 Reliance Jio have already sent first lot of Jio 4G SIMS to Reliance Digital Stores, along with the Jio Scanbox to scan the CAF (Customer Acquisition Form) documents with help of smartphone, thus eliminating the need for physical document transportation.