Best Bluetooth Speaker under 1500 Rs. (2013)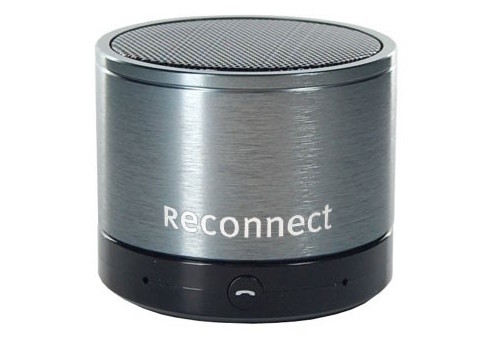 Are you a gadget freak like me?? If yes then I am sure, you always want to add some cool gadgets to add to your collection, which you can show off among your friends as well, you can make a good use of it.
But the thing is that, you never find such kinds of attractive gadgets so easily. And what's the use of gadgets which are too good but are too heavy on the pocket as well??
So, today I brought for you a nice gadget which I couldn't refuse to buy when I went just for "Window Shopping" lolz :p
Jokes apart, it is such a beauty and a highly useful gadget just under 1,500 Rs. Buying this, you can party with your friends anywhere. I don't want to pull your nerves anymore! It is Reconnect RABSB2402 Bluetooth Speaker
Reconnect RABSB2402 Bluetooth Speaker (1,500 Rs):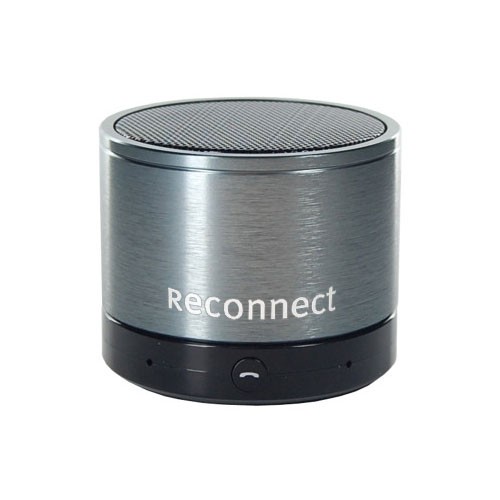 Let me first talk about its size, it is so small just, 5 cm Height and 6 cm width (diameter) . Now just imagine its small size when I introduce its features to you!
Features:
Damn good speakers!

Wireless Speakers
Good sound quality
Super Bass Experience
Microphone
Call receiving button
Support Cell Phone Hands-free Calls, Listening to Music, Video Chat etc.
Play it with bluetooth from your phone
Or can attach with 3.5 mm jack
Chargeable Battery
Its is so small that you can carry it in your pocket(though not very comfortably) but the loud sound it produces makes you party anywhere. Take it to the college and surprise everyone by playing it so loud without connecting a single wire!
It has amazing bass, I never expected this quality bass from it. Also the design is very stylish and simple. The metallic grey body gives you a feel of holding something cool!
I am enjoying it! The experience of watching movies on my android phone has increased with this good quality speaker which I can carry anywhere.
Though the price of 1,500 Rs. is a bit high for this gadget but, it surely attracts your inside to buy it. What you get with the Reconnect RABSB2402 Bluetooth Speaker is a USB cable to charge the device. And a 3.5 mm to 3.5 mm connector.
Although I want to tell you that, it is launched very recently and I might be the first person to buy it! You can find it in Reliance Digital Stores in your cities.
Official Website : Reliance Digital