Lenovo MP1060 10,000 mAh Power bank launched in India at Rs. 1,299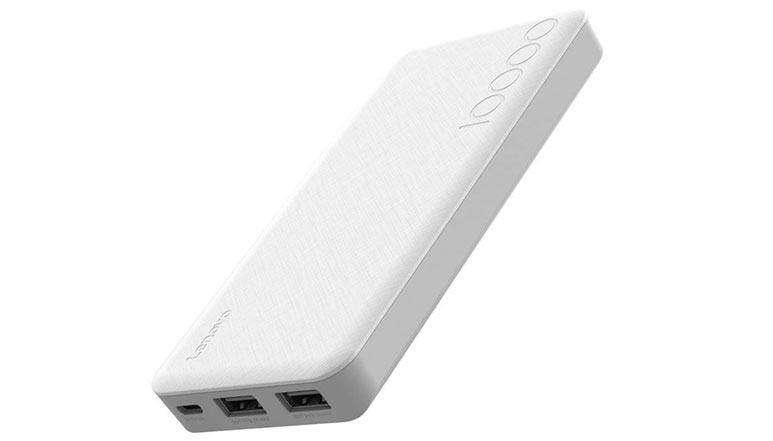 Lenovo has launched its 10,000 mAh power bank dubbed as MP1060 in India. The power bank is capable of catering the needs of all those who often run out of power due to continuous use of the their devices. Its 10,000 mAh battery provides enough juice to power smartphone, tablets, digital cameras and other handheld gaming devices. The Lenovo MP1060 power bank is priced at Rs. 1,299 and is already available for sale via Flipkart.
Talking about the specs, the power bank comes with a 3.7 V 10,000 mAh Lithium-Polymer battery as mentioned earlier and also has redefined 3D nano grade metal carved texture which makes it portable and lightweight with mere 200 grams of weight.
Apart from this, the power bank also comes with a technology that prevents wastage of charge. This power bank effectively prevents discharging and overcharging thus saving the power from getting wasted even after the device connected to it gets completely charged.
The Lenovo MP1060 power bank comes with a temperature feature as well, which ensures that the battery operates in a safe range and prevents it from overheating. As per the company, the power bank gets fully charged in 4.5 hours through a 2.1 A adapter.
The new power bank from Lenovo gives a direct competition to the recently launched 10,000 mAh Mi Power Bank 2 from Xiaomi. In terms of features the Mi power bank 2 offers a bit more than the Lenovo Mp1060. The 10,000 mAh Mi Power Bank 2 has support for two-way fast charging and can be fully charged in 4.2 hours. It also has 93% conversion rate and a low-power mode to charge devices like fitness bands and Bluetooth headsets.