5 Best Power Banks under 2000 Rs in India (2017)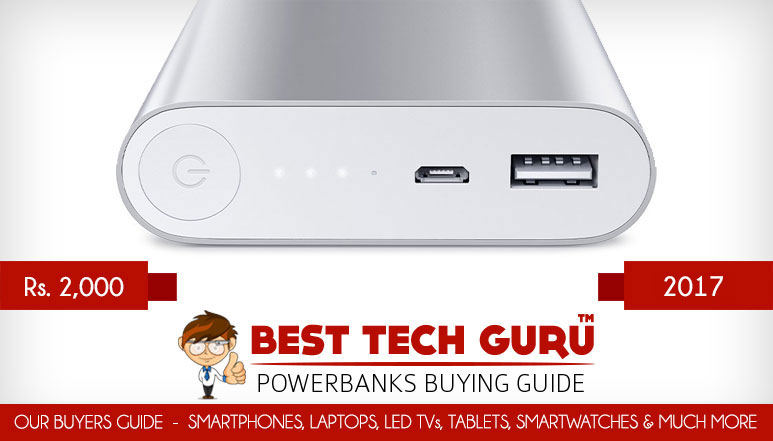 Nowadays, people are vastly using smartphones and tablets which have made their life pretty easy. They are using them in various ways they haven't imagined before. With abundant amount of apps in phones, monitoring health, bank accounts, social networking accounts and much more is an easy task. Smartphones have really made humans more smart!
But, using so many apps and being continuously on smartphones results in draining of battery in very short period of time, which fails you to operate the gadget any longer even though your smartphone is packed with beefy battery. But we know technology has answer to everything! So to overcome this issue, Power Banks were imagined.
Checkout our lists of Smartphones, LED TVs, Laptops, Tablets and many other gadgets in our Buyer's Guide.
Power Banks are a special case containing a Lithium Ion battery to store electrical energy in it with required circuitry to control the flow of power which can be later used to charge USB-powered devices. One does not have to worry about the phone's battery if a Power Bank is in the pocket. It's definitely a must have gadget for a busy person or one who travels a lot.
List of Best Power Banks under 2000 Rs:
---
1. Mi 20,000 mAh Power Bank: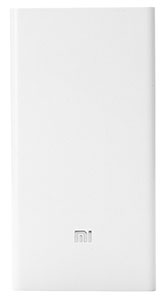 Xiaomi has its own style to offer excellent products in affordable prices. Apart from smartphones, they have also succeeded in producing great power banks in cheap prices. The Xiaomi Mi 20000 mAh power bank has ABS plastic body, that offers a better hold and prevents it from scratches. The batteries on the inside are manufactured by LG and Panasonic and it promises up to 93% conversion rate. It has two USB ports that allow you to charge two devices simultaneously. It offers 5.1V / 3.6A output, and also has fast charging that takes only 3 hours to charge the power bank up to 11000 mAh. It is lightweight at 338 grams. There is a four-LED capacity indicator at the top that shows the charge remaining, with each LED corresponding to a 25% charge. The power bank automatically switches on and off as soon as you connect a device, but there is a dedicated power button on the right as well. Xiaomi bundles a one-foot long flat micro-USB cable out of the box. The power bank has a micro-USB input for recharging. Overall, this is the best power bank around 2000 Rs. available in the market at present. Though, it costs Rs. 2200, we have included it under 2000 Rs. as it is worth every penny and most of the time during sales, you can get it under 2000 Rs. on Amazon.in. However, if you are little low on budget then the Mi 10000 mAh Power Bank could be an option as well, at a lower price. Both the Power Banks are available on mi.com also.
---
---
2. Lenovo PA13000 Power bank 13,000 

mAh

: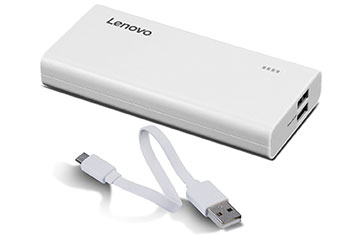 Following its fellow Chinese companies, Lenovo also decided to infiltrate the power bank market and introduced two power banks. The Lenovo PA13000 is the bigger one with a maximum battery capacity of 13,000 mAh (37 Wh). It comes in a comfortable to hold design and is made of high quality white matte plastic. It has dual USB ports that allow you to charge two devices simultaneously. The power bank offers high safety and stability. Both the output port offers a 5V-2.1A output. The micro USB charging port takes in 5V. This power bank houses a LISHEN 18650-cell, 2600 mAh battery that supports multiple recharge cycles. This 13000 mAh power bank lets you charge an average smartphone up to 6 times. There is also a power button and LED indicators. The power bank measures 140.5×63.7×21.6mm and weighs 399g. It comes with 1 year of manufacturer warranty.
---
---
3. OnePlus 10,000 mAh Power Bank: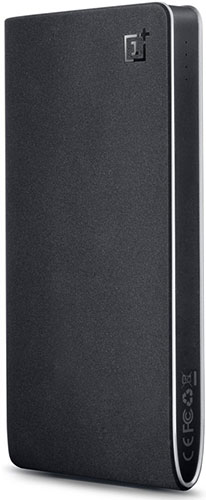 It is the best looking power bank out there! The OnePlus Power Bank which was launched back in May features a 10,000 mAh lithium-polymer battery. The dual USB port enables to charge two devices simultaneously at output of 5V and micro USB charging port at 5V. It takes 5.5 hours for full charge. It measures 142.8 × 72.6 × 16.2 mm and weighs only 220g. It offers protection from electrostatic, short-circuit, overcharging, and overheating, while battery indicator LED is awoken with a gentle shake. The OnePlus power bank comes in Sandstone Black and Silk White colors. It was launched at a price of Rs. 1399 but now it comes at around Rs. 1799. It is not readily available all the time, so you might need to wait for its availability.
---
---
4. Huawei Honor 13,000 mAh AP007: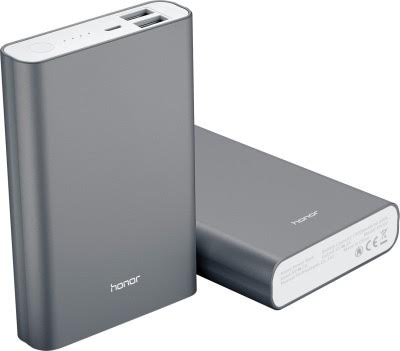 The metallic Huawei Honor AP007 power bank offers a 13000 mAh battery. Available in grey, it has dual USB port to charge two devices at a time which offers 5V – 2A output in both the ports and micro USB port takes in a 5V – 2A input. There is a power button and LED indicators to show the charge. The power bank has gone through Reliability Testing that includes 1m Height Drop Test, Vibration and Shock Test, Salt Spray and Shell Pressure Test, says the company. The Honor power bank is well protected from high temperatures, short circuits, input reversals and input over-voltage, output over-voltage, over discharge, ESD, reset and electromagnetic fields. It also has intelligent sleep and energy-saving mode to ensure optimized power consumption. Huawei Honor AP007 power bank is available exclusive on Flipkart for Rs 1,299.
---
---
5. Asus ZenPower 10,050 mAh: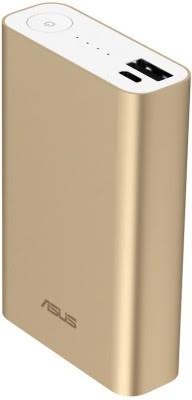 The Asus ZenPower 10050 mAh power bank features a single USB port offering output of 5.1V, micro USB charging port input of 5V. The elegant aluminum designed power bank is hardly bigger than your size of credit card which measures 90.5 x 59 x 22mm and weighs only 215g and takes charging time of 6 hours with 5V/2A standard cable. Some safety features includes protection from temperature, short-circuit, rest, over-voltage (input and output), over-current (input and output), cell PTC, adapter and Jeita. Asus ZenPower 10050 mAh powerbank is available around Rs 1,499. It comes in five different colors that are gold, black, blue, pink and silver.
---
---
Please like and share this list of 5 Best Power Banks under 2000 Rs. with your friends and help them in choosing their next power bank and like always, feel free to ask your questions. A prompt reply awaits you.