HP Chromebook 14 with Intel Celeron Processor & Improved Features Launched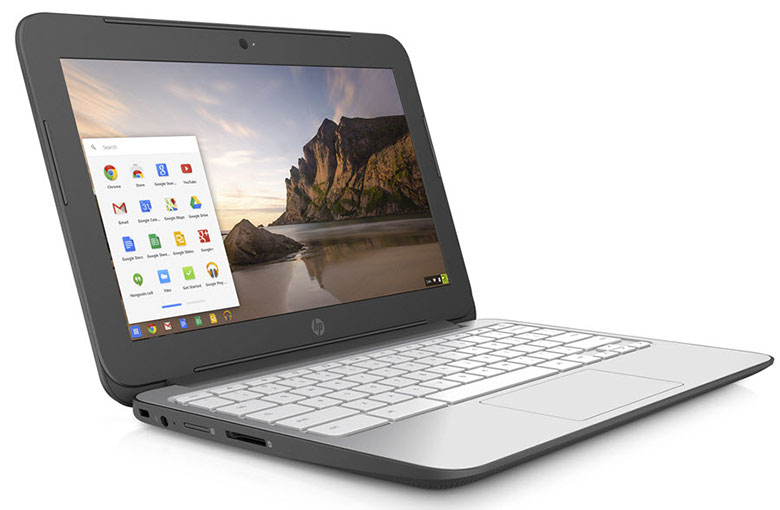 The HP Chromebook 14 (2014 version) got a lot of negative remarks due to the short and inefficient battery life of the device that only lasted 8 hours 15 minutes, making the user unable to work on for long hours. Now HP has launched 2015 version of the Chromebook 14 with improved battery life, to remove the trouble encountered by many people.
The common factor between the 2014 and 2015 version of HP Chromebook 14 is the display size that is 14 inches. The new Chromebook is offered in two display options; one is HD (1366×768 pixels) resolution and the Full-HD (1920×1080 pixels) resolution variant. Due to the use of Dual Core Intel Celeron N2840 processor instead of Nvidia Tegra K1 the battery life has gotten better and makes it cheaper also.
For the HD variant the price is kept $249.99 (approx. Rs. 16,230) whereas the Full-HD variant can be purchased at $299.99 (approx. Rs. 19,500). With the Intel chipset you get a 2GB RAM and 16GB of internal storage. The battery life of the new HP Chromebook 14 is said to go on for 9 hours 15 minutes that is an hour more than the previous version of Chromebook 14.
The HP Chromebook 14 is offered in two color options Turbo Silver and Sky Blue and will be in US at select retailers from the beginning of November.