5 Best Laptops in India (2015)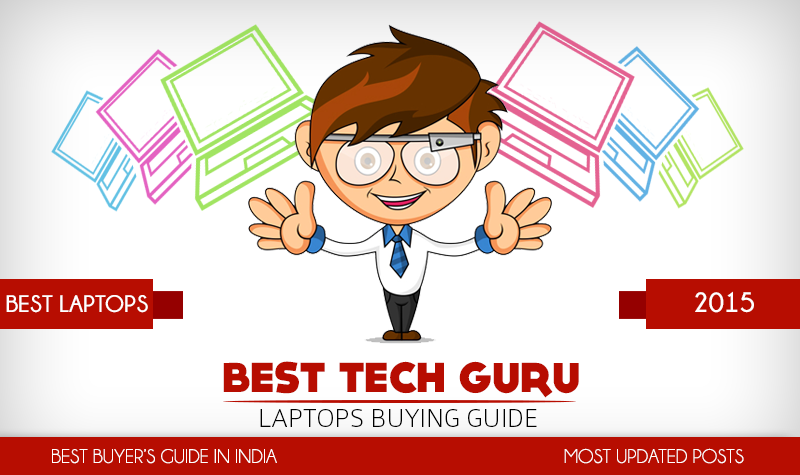 Even though Smartphones are releasing day by day along with the increase in number of users, there is no reduction in laptop buyers. From office use to gaming, laptops are used for various purposes. Before you proceed to buy some random laptop, it is important to know the essential things that a laptop must have in order to give the best performance.
The most relevant thing to consider while buying a laptop is the processor that resides within. Processor determines the speed of performance. To enjoy more smooth and lag-free performance, you need a higher RAM, currently laptop manufacturers delivers a minimum of 4 GB RAM and some other brings system memory that are even up to 8 GB, 16 GB and 24 GB. So going for larger RAM is always better.
Some other factors that you must consider before buying a laptop are GPU (Graphics Processor), Storage Capacity, Operating System, Screen Size, Display Quality, Battery Backup, Design, Accessories, Brand value etc.
Buying a laptop can be a confusing task, so you must study and compare each fields with your requirement and choose your laptop wisely. To ease your confusion we have brought you the 5 Best Laptops in India.
Let's have a look at 5 Best Laptops in India :
---
1. HP Envy 15-k204tx Notebook :
HP has always produced the best laptops with best deals. HP Envy 15-k204tx is one such product from HP. This HP Envy is a beast of laptops and it has got all the best specifications you can get. It runs on the latest Intel's 5th Generation Core i7 Processor clocked at 2.4 GHz with Turbo Boost Upto 3 GHz. It has got 8 GB of RAM which gives you the smoothest performance. It features a 15.6 inch Full HD LED Backlit touch-screen Anti-glare Display. It has 1 TB of HDD (Hard Disk Drive) that lets you store ample data. It has got a 4 GB NVIDIA GeForce GTX 850M graphics card which will give you an amazing gaming experience. It runs on Windows 8.1 operating system and not to forget that it is a touch-screen laptop. If you seek a laptop with good gaming performance and high-end specifications, this is the best laptop with best specifications at a price of Rs. 84,690. Go for it!
However, if you do not require a touch-screen laptop and you also want to save some money provided you do not want to compromise with the specifications, you can go for the HP Envy 15-k203tx Notebook which is priced at Rs. 74,960. Difference is only in the Price not in the performance and specifications.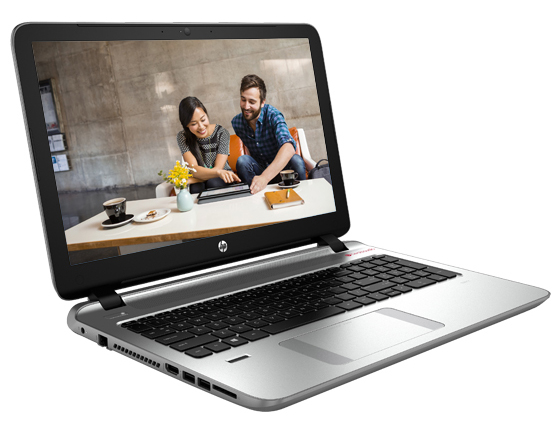 | Price | Rs [wpws url="http://www.flipkart.com/hp-envy-15-k204tx-notebook-5th-gen-ci7-8gb-1tb-win8-1-touch-4gb-graph-k8u30pa/p/itme3wt6yzpvzyyj" xpath="//*%5B@itemprop='price'%5D/@content" xpathdecode="1"] @ Rs [wpws url="http://www.snapdeal.com/product/hp-envy-touchsmart-15k204tx-notebook/652980099823?utm_source=aff_prog&utm_campaign=afts&offer_id=16&aff_id=10737" selector="#selling-price-id"] @ |
| --- | --- |
| CPU | Intel Core i7 (5th Gen), 2.4 GHz with Turbo Boost Upto 3 GHz |
| RAM | 8 GB DDR3, Expandable upto 16 GB |
| Screen | 15.6 inch, 1920 x 1080 Pixels, Full HD LED Backlit Touchscreen Widescreen Anti-Glare Display |
| Storage | 1 TB Hard Disk |
| OS | Windows 8.1 (64-bit Architecture) |
| Graphics | 4 GB NVIDIA GeForce GTX 850M |
| Web Camera | HP TrueVision HD Webcam |
| DVD Writer | SuperMulti DVD RW Drive with Dual Layer Support |
| Battery | 4 cell |
| Weight | 2.6 kg |
---
---
Next Laptop >>