How to Root Samsung Galaxy POP/Mini GT-S5570? Tutorial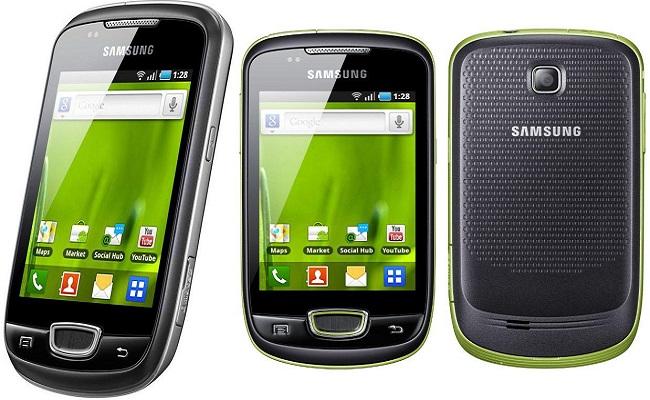 Rooting Samsung Galaxy POP/Mini GT-S5570 is very simple you just have to follow this simple steps. And your phone will be rooted in 5 minutes.
Once you have rooted your device, you can install the Best Rom For Mini/Pop by reading this post  Which is the Best Rom for Galaxy POP/Mini GT-S5570?
Warning: Rooting your phone voids its warranty. And, this post will not work for phone with Baseband version is DDKC1 (see in Settings -> About Phone).
Before starting the root please make sure you have enough battery, about 60%
Step 1:
First download this file> 'pop 2.3.6.zip'
Step 2:
Copy the downloaded file to the root of your SD card. [You can copy it anywhere in the SD card but, it is easy to find it there]
Step 3:
Switch off your Phone.
Step 4:
Press 'Home + Power On' button at the same time until the phone starts in the Recovery Mode. (In recovery mode, the touch does not works, use Volume keys for up/down, Home key to select options & Power key for going back)
Step 5:
In Recovery mode select 'apply update from sdcard' from the Menu.
Step 6:
Now select 'pop 2.3.6.zip' from the SD card.
Step 7:
Let the process complete.
Step 8:
Select 'reboot system now' option after the completion of setup
Step 9:
After Reboot, check that 'Superuser' application is installed or not. If yes, you successfully rooted your phone.
Congratulations!!! You have successfully rooted your Samsung Galaxy Pop/Mini gt-s5570  🙂
Like this post if you find it useful.