How Exclusive Phones Helped in Expanding E-Commerce in India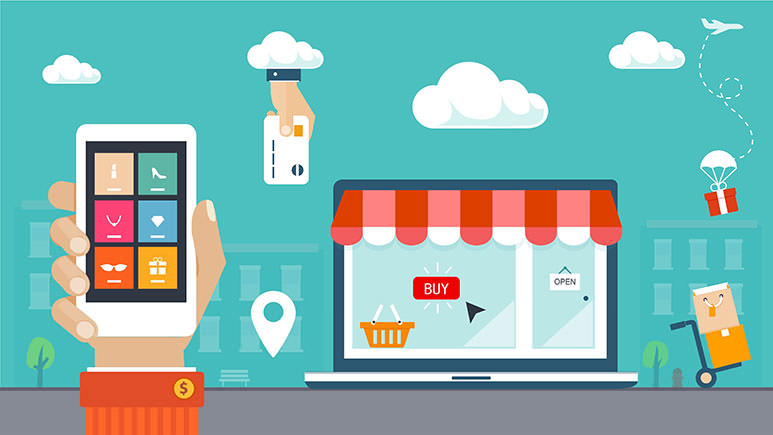 [jumbotron heading="About the Article" tagline="This is an Editorial from the Founder and Chief Editor of 'Best Tech Guru' – Rahul Dubey"]Hello, I am Rahul. I have founded this website in 2012 and since then I am following every event of the Tech Industry in details. I had been doing deep studies and spent so much time in understanding the technology and reviewing the gadgets. Over the years I have seen many companies and products rising and failing and my work is like an extensive research. In the Editorial Articles like this, I express my deep views on the related topics. Hope you like them & yes the articles can be lengthy, so it will be great if you can get yourself a cup of coffee :)[/jumbotron]
The Indian E-Commerce segment has seen a great growth beginning from the arrival of Flipkart in 2007, Snapdeal in 2010 and Amazon the most recent entrant in 2013. The Indian e-commerce market has many more players, but these 3 are the biggest. While the growth of e-commerce was slow in the starting, things changed for good in few years atleast in the metro cities.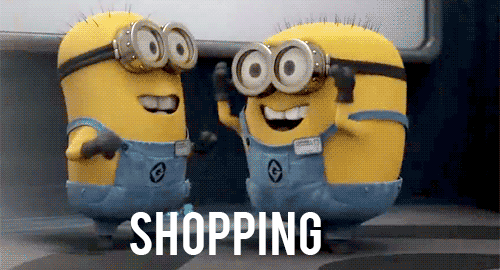 The adoption of online purchasing increased in Metro cities, slowly in the tier II cities but still a huge amount of crowd in the metro cities and the small towns of India were waiting to be touched by the e-commerce revolution. The Indian e-commerce market got the speed but it still needed to reach to the millions who were just afraid of purchasing online or didn't ever felt the necessity of choosing the virtual path.
The online stores offered unbelievable price cuts, discounts and various offers on many products across all departments. And their aggressive marketing techniques were helping them in strengthening their presence still, there was something missing. Something magical which reaped them so much sweeter fruits without the harder labours!
Things changed in February 2014 as they found the magic trick, when Motorola announced that it was launching the Moto G exclusively with Flipkart in India. This was the first time any global smartphone vendor had come to India with an online-only retail model. Many feared that this online exclusive strategy won't work but the Moto G packed an excellent package in itself and a great success story both for Motorola and Indian E-commerce giants had just begun…
The arrival of Moto G had made it clear to Indian smartphone users that they can get a much better phone under 15,000 Rs. than they were getting from Sony, Samsung, HTC at that time. This message was heard loud and clear all over the country including the small towns. The phone became a craze and was sold out in just 15 minutes. The buyers who purchased the phone in the first sale were those who knew how Moto G was applauded all over the world and then it made an entry in India. After that it was the turn of reviewers like me who also recommended the phone as the best buy (you can see our post for Best Phones under 15,000 Rs. for Feb 2014 here).
In all, it was known all over India that best phone under 15,000 was Moto G. Those familiar with e-commerce and Flipkart bought the phone without doubts but there was a large pool of consumers who wanted to buy the Moto G but were hesitant ordering an almost 15,000 Rs. product from a virtual store. But what would have they done? The phone was so good that people were forced to buy it online.
This was the opportunity for Flipkart to make its impact on the first time buyers and it captured the opportunity with both hands. Only marginal customers faced some issues but for most people the transaction was fast, smooth and hassle free. They received the phone in good condition with all the warranty covered. Well they enjoyed the great phone but another thing became clearer in their mind – Buying online is safe! No need to worry about the quality and your money!
At this time, for the regular online buyer's the trust was increased and for the new buyers, it opened the doors to think about buying online. Customers were like, I have bought a 15,000 Rs. phone without any issues so I may try buying other products from Flipkart, atleast the cheaper ones. And off course Flipkart was there with all its offers and discounts. This way people tried buying more and more products and discovered that buying online is great. The new buyers were converted into regular buyers.
This change in people's mindset was not only for Flipkart but their confidence in buying online was boosted in general, they became open to try Amazon, Snapdeal and the other e-commerce stores out there.
Inspired from the great response to the online only model, many brands like Xiaomi, Asus, One Plus, Huawei, Lenovo, ZTE, Meizu, etc and the home-grown brands like Micromax and Karbonn also started offering their phones with an online-only model.
Today, there is a huge difference in the online and traditional offline smartphone market. The top phones in many ranges are online exclusive and those available in the stores near you offer much less. While the e-commerce penetration has been greatly increased but there is still a pretty large market left untouched, there is still a plenty of opportunity to get those billion dollar customers.
The circle which started with Motorola and Flipkart is still repeating but with a much greater force now as there are number of irresistible phones in the online only market across all stores. So, those familiar with the online stores can buy without fear and those who haven't purchased a single product are nothing but compelled to order a phone online. Soon, these first time buyer's will become addicted to the discounts and an unbelievable variety of products which they can't get offline, they will become the regular online buyers like us one day!
And with so many phone manufacturing companies still entering India with an online only model we can imagine how large opportunity they are providing to the e-commerce platform.
This is how the exclusive online business models of smartphone vendors is not only helping themselves but also helping the Indian e-commerce market to expand much faster. These companies are giving the e-commerce stores what is the most important for them – New customers! We can expect this circle to continue for many years to follow.
So get ready to witness the deeper penetration of the Indian e-commerce stores!
Have something to add to this story or want to share your experience? Please drop a comment below.
Pic Credit: ecommercechinaagency.com