Android 5.0 Lollipop is here for Moto X & Moto G 2nd Gen in US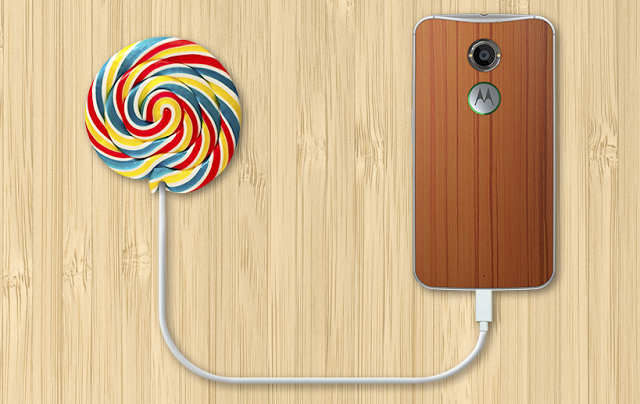 Motorola has officially started rolling out the most awaited Android 5.0 Lollipop update for the Moto X (2nd Gen) & the Moto G (2nd Gen) in the US. Indian users will still have to wait. Motorola is rolling out the update in batches so after America, within few days or weeks it may be rolled out in India and other parts of the world.
Notably with this roll out these Motorola phones become the first devices in the World to receive the update, and in fact, they are ahead of Google's own Nexus 5, Nexus 4, Nexus 7 (2012 and 2013), and Nexus 10 devices.
The changes that the Android 5.0 Lollipop update will bring is the new Material Design UI which is a completely changed and beautiful UI, new notifications UI that will now appear on the lock screen. There are some more changes like you can now use "Guest" mode or another account you've set up to share your device with your friend or any one whom you don't want to give full access of your phone. You can also pin a view to limit the user to a particular application. Also, an inbuilt flashlight key is added in the Quick Settings Panel which you can find by just swiping down with two fingers from the status bar.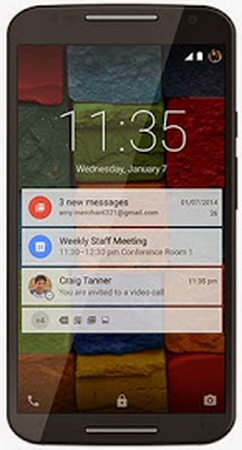 Also, this update is for the second generation of Motorola devices so if you are a 1st Gen Moto X or Moto G user, you will have to wait for few weeks but yes, you will definitely get the updates faster than most other phones in the world, probably faster than most of the premium flagship phones out there. So relax and wait, we will update you, when you have to start looking at your screen for the update message.
If you are still curious, you can check manually for the update by visiting Settings>About phone>System updates.
Source: Motorola Blog