Amkette Evo Gamepad Pro 2 Launched at Rs. 2,899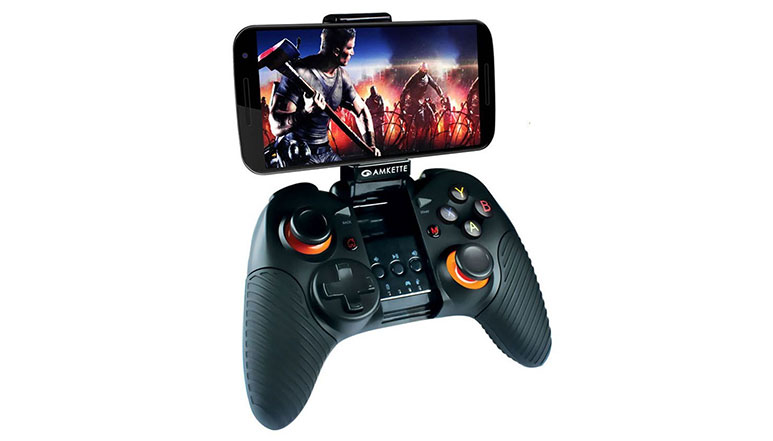 The Indian manufacturer, Amkette has launched Amkette Evo Gamepad Pro 2 for Android smartphones and tablets. The bluetooth game controller is exclusively available at Amazon at Rs. 2,899.
The new Amkette Evo Gamepad Pro 2 is the upgraded version of last year's successful Amkette Evo Gamepad and comes with an improved clamp spring for easy, safe and convenient docking of your smartphone. It is compatible with over 400 games available on Google Play store. It also features improved trigger, bumper buttons, and multimedia keys for volume control during gameplay. It also has new sleep mode that turns off the controller after 8 minutes when it is not in use for preventing battery from draining.
Amkette Evo Gamepad Pro 2 is available is black color only and comes with tablet stand, micro-USB charging cable, and supports Bluetooth 3.0.
Commenting on the launch, Rajiv Bapna, Director, Amkette said, "The upgraded version has some enhanced features and has the potential to become a necessity for Android gamers. Smartphone gaming in India continues to evolve. Last year, Over 120 million Indians were called "Mobile Gamers". The number is going to increase in the coming year as well as the ecosystem around smartphone."