Yu's new flagship Yunicorn's launch delayed to May 31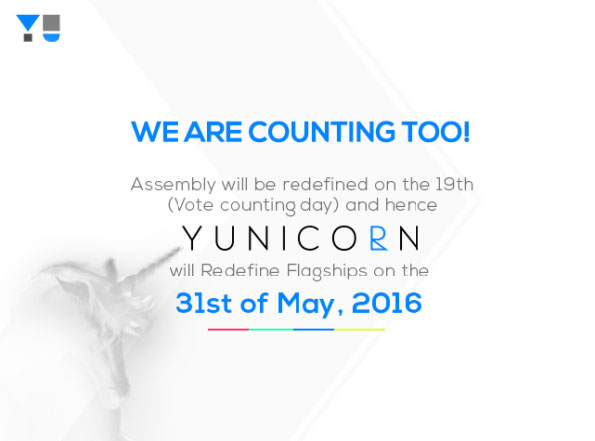 Yu Televentures on Wednesday announced that it has postponed the launch of its upcoming Yu Yunicorn flagship smartphone. It was expected to get launched today, however now the smartphone will get launched on 31st May.
The reason behind delaying the launch is said to be due to the 'vote counting day', as the election results of five states in India will be declared on the May 19. Although nothing much is known about the smartphone, it is expected to have a Helio X10 SoC with 4 GB RAM.
Rest of the specifications, along with pricing details and availability will be unveiled at the launch event, which is now scheduled for May 31st. So are you guys excited for the Yu Yunicorn? Please tell us in our comment section below.