YouTube launches live streaming feature on its mobile app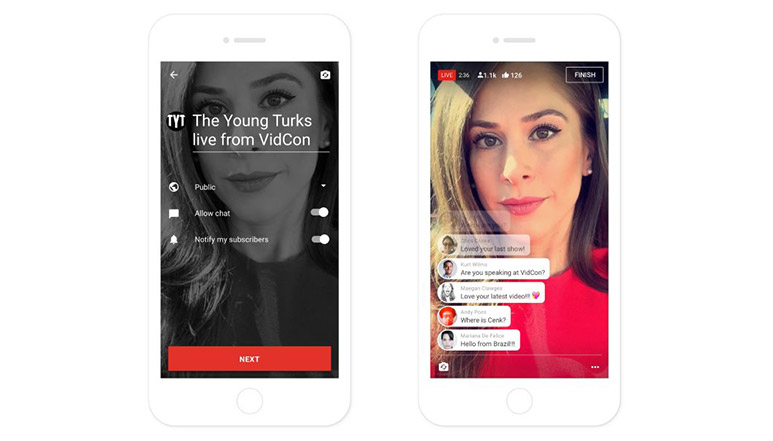 YouTube has finally announced that it will allow users to stream live from its mobile app, at the Vidcon event in California. It will now compete with FaceBook Live and Periscope.
The world's largest video site, YouTube started the live streaming service in 2011 on its website and is now all set to bring live streaming functionality into its mobile apps. To start the live streaming, users will just need to hit the big red capture button in the corner, take or select a photo to use as a thumbnail, and they can broadcast live to fans and chat in near real time. YouTube's live streaming offering will also offer live chatting that looks similar to Periscope.
YouTube is launching the feature today at VidCon with five selected publishers- The Young Turks, AIB, Platica Polinesia, SacconeJolys, and Alex Wassabi but promises to roll it out more widely soon. A few months ago, the company also launched the support for 360-degree live video streaming and spatial audio.