XOLO X060 powerbank with 6000mAh battery launched at Rs. 999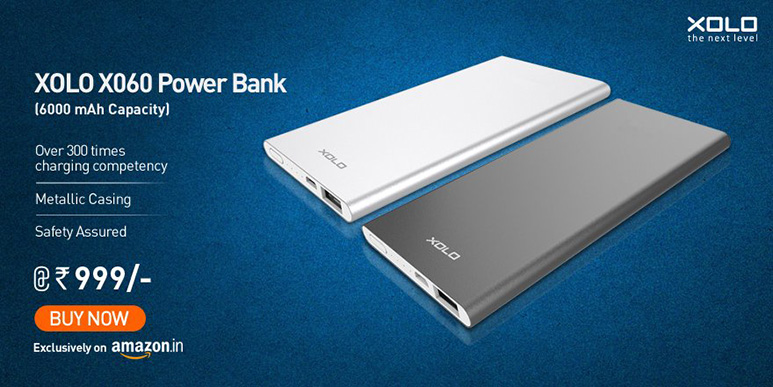 The Indian manufacturer, Xolo has announced a powerbank, known as XOLO X060 Power Bank. The 6000mAh capacity power bank is priced at Rs. 999 and is exclusively available from Amazon.
The XOLO X060 comes with a 6000mAh lithium-polymer battery packed in a 7.9 mm thin aluminium metal case. It has a microUSB 2.0 port (5V 2A), microUSB A port (5V 2A) and power ON/OFF button with power indicators. It has a load, current and power detection features. It measures 13.4 x 0.8 x 6.6 cm and weighs 140 g.

The XOLO X060 power bank will be offered in White and Grey color variants. The device comes with 1 year of warranty provided by the manufacturer.