Xiaomi's MIUI 9 expected Release Date, New Features, Compatible Devices and all that we know so far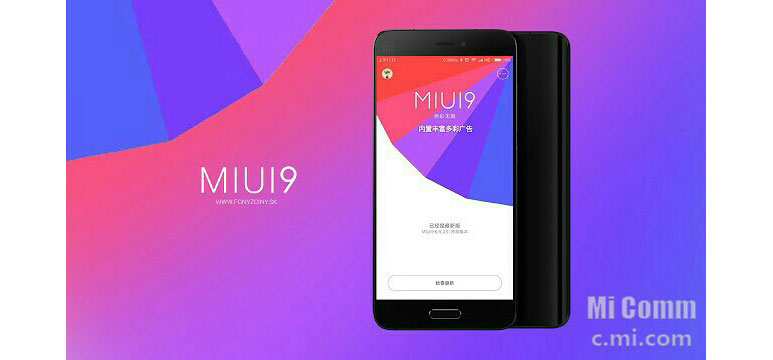 Xiaomi smartphones, as we know are widely popular especially in India and China. The budget smartphones from Xiaomi usually go out of stock within a few minutes of sale. Although, providing smartphones with worthy specifications at a very affordable price has brought popularity to Xiaomi, it is also the user interface which has been highly praised and led the smartphones to success.
Xiaomi smartphones run on Android based MIUI skin which as per many, provides excellent overall user experience. Currently many of company's smartphones run on MIUI 8 which was rolled out in August last year. The MIUI 8 holds several different features that prove to be quite handy for the user, however inspite of being right on the money, MIUI 8 is still a year old and users are now eagerly waiting for the latest version i.e the upcoming MIUI 9.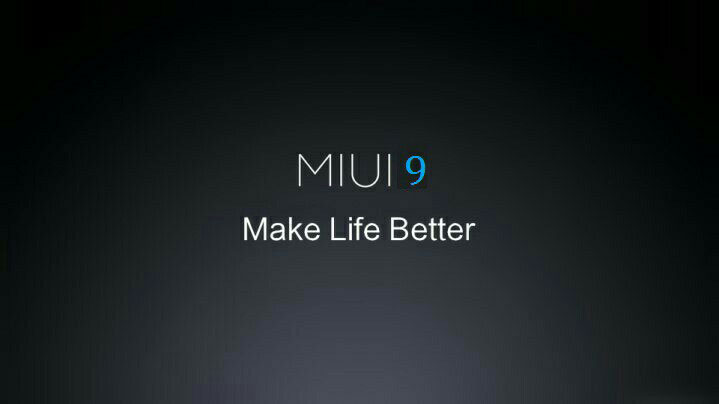 Rumours about the MIUI 9 have been surfacing up from a while now and by every floating rumour, the excitement of Mi fans is increasing even more. The latest version is expected to come with various new and innovative features that will further provide an even better user experience. So without further a do let's get down to the details of MIUI 9 that will help us know more about the upcoming version of Xiaomi's user interface.
New Features
Although MIUI 9 is said come with number of new and exciting features, there are few which are in talks and creating a fair bit of Buzz. Let's take a look:
Split-Screen
Xiaomi was rumored to include split-screen mode on MIUI 8. But now the same feature is speculated to arrive in MIUI 9 instead. While the feature is not new in Android smartphones but is one of the feature that Xiaomi smartphones lacked. The split screen proves quite beneficial for multitasking as the users can open two different applications in a single screen.
Picture-in-Picture Mode
Picture-in-Picture mode, another premium feature which was not a part of Xiaomi smartphones yet is expected to come with MIUI 9. The picture-in-picture feature basically allows the user to play a video in a part of the screen while another application is still running. In this way, the user can watch a video and in the same time can chat or browse internet.
Some other features include:
Better RAM optimisations
Quick reply from notifications
Optimized Doze Mode
Screen Recording
Improved Data Saver
New Launcher and Themes
Always On VPN
Call Screening
Dual Apps, etc.
The MIUI ROM is also said to have removed some basic functionality such as SMS scheduling, as this feature was used by few users only, so by removing this, they can utilize the processing power of the phone to perform some other functions. Once the users receive the update, they'll also be able to delete the system apps from their phone such as Calendar, Mi Account etc.
Expected arrival
According to latest reports, the company could start rolling out the new version i.e MIUI 9, as early as July. The current version i.e MIUI 8, began rolling out around August last year and if the sources are to be considered, Xiaomi will apparently release MIUI 9 a month or so earlier than last year. It is possible that Xiaomi may decide to launch a beta version of MIUI 9 in July, followed by the proper public roll out in August, as it did for the release of MIUI 8 last year. Although there isn't a firm date about the arrival of MIUI 9, but the leaks surely suggest that there is not much time for it to happen.
Compatible Devices
Thus far, it hasn't yet been revealed about which of the Xiaomi smartphones will receive the update, but there is another report that reveals the list of possible smartphones. As per the report the devices that will be compatible to run MIUI 9 include:
Mi 6
Mi 5c
Mi MIX
Mi Note 2
Redmi Note 4X
Redmi Note 4
Mi 4C
Mi 4S
Mi 5
Mi 5s
Mi 5s Plus
Mi Pad 3
Apart from this, we can also expect it to come for other Xiaomi devices which run on Android Nougat like the new Redmi 4.