Xiaomi's first 'Mi Home' offline store in India to be launched on 20th May in Bengaluru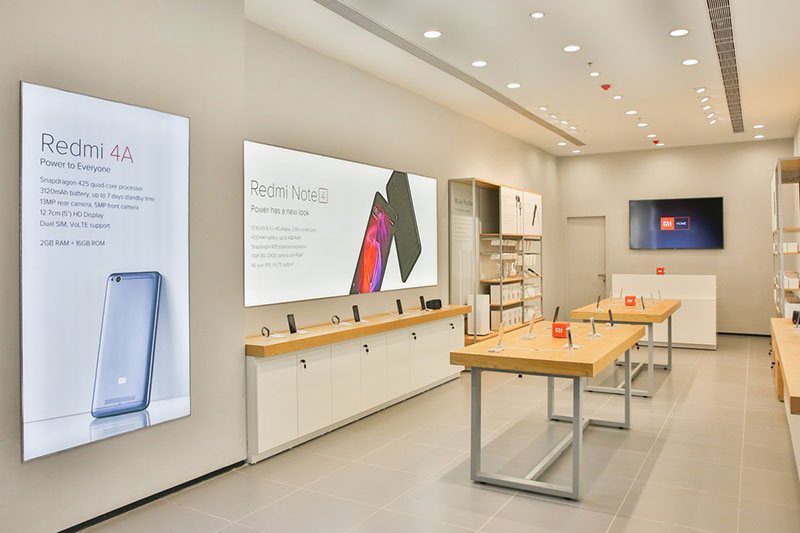 Xiaomi is all geared up to launch its first exclusive off-line store in the country, dubbed as the 'Mi Home Store'. The store is scheduled for launch on 20th May in Bengaluru near the company's head office. For time being, this is the only store in India by Xiaomi but the company plans to set-up 100 more such stores across the country within two years.
The Mi Home store will be and exclusive offline store from the company which will display and sell all the products from Xiaomi that are currently being sold in India through online means. Through the stores, the buyers will be able to experience the actual product before buying it which is not possible in online purchase. The Mi Home store will showcase different range of Mi and Redmi smartphones, different smart devices such as fitness bands and headphones, also the Mi home appliances which include Mi Air Purifier 2. The store in Bangalore will only display the devices that are sold in the country whereas the upcoming stores will also have 'experience zones' where the customers can try out other devices of Xiaomi as well.
Announcing the first Mi Home in India & it's coming to Phoenix Market City, Bengaluru! Don't be a stranger & come say hi on 20th May #MiHome pic.twitter.com/nF7CZTJzS7

— Mi India (@XiaomiIndia) May 11, 2017
Commenting on the launch, Xiaomi's Managing Director for India said:
"When we started five years back in China, we disrupted the mobile internet business. We started selling online. A lot of people asked us why online? We wanted to sell directly to consumers with Mi.com. We wanted to bypass inefficiencies in offline retail like multiple layers, huge manpower cost, information asymmetry, etc."
He also stated that:
"In traditional offline, consumers often end up paying 2X for the price of a phone, thanks to the complicated distribution network. In our model, we are looking at going directly to the retailer, and reducing the number of partners between us and the consumer. Mi.com and Mi Home are two parts of the same unit. If someone comes to Mi.com, and he/she can't find the product, we will redirect them to Mi Home via the website. If in the Mi Home store a product is out of stock, we will issue a F-code to let people buy the phone from Mi.com."
With the launch of its offline store in India, Xiaomi will be entering in to a new league of business in India. Although it had seen a great success in its online selling method, but there are a lot of buyers in India who prefer traditional offline buying method. It is expected that Xiaomi will be further able to grip a strong hold in Indian market with its offline store giving a tough competition to companies like Oppo and Vivo who have major smartphone sales through offline retailers in the country.