Xiaomi rolls out MIUI 9.5 with New Notification Shade and Quick Reply feature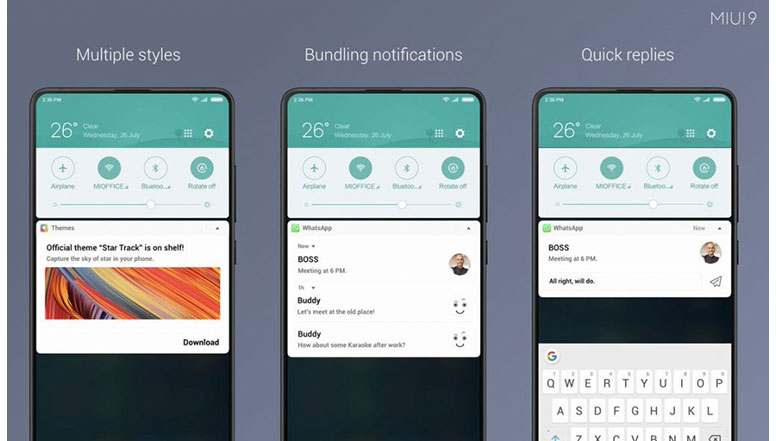 Xiaomi had introduced MIUI 9 updates back in November last year. A new update on the interface, with further changes to the software, was released in the month of January called MIUI 9.2, which came with features like App Vault, Mi Video App and Gallery Editor. But one very important feature which was missing from the updates was 'quick reply' from notifications, that had been a part of Stock Android versions for quite some time. But today, there is a good news for Xiaomi users. As per reports, Xiaomi has started rolling out MIUI 9.5 Nightly upgrades and the new version of the interface does come with the much awaited 'New Notification Shade' with quick reply feature.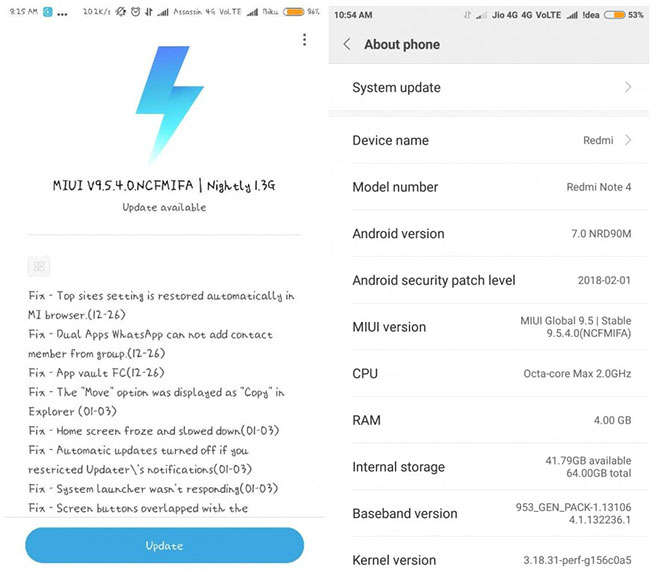 The initial word on the subject was acquired, through posts made by Mi users on the Mi Community page. The community was abuzz with the news about Xiaomi rolling out the new MIUI 9.5.4.0.NCFMIFA upgrades for the Redmi Note 4. It was also known from the user comments that the February security updates were also bundled together with the interface package. Apart from the features mentioned above, Xiaomi has also included new Ringtones, Charging Sound and Lock/Unlock Sounds to the upgrade package.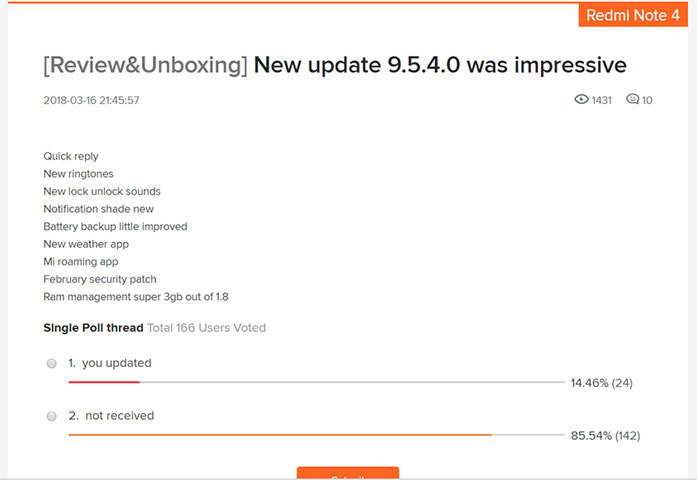 One thing that needs mentioning is the fact, that these new updates are Xiaomi's Nightly updates, and as such, at the current moment, will only be available to a limited number of users. The only purpose of rolling out the new updates, to a limited number of users is to ascertain the stability of the new features and functioning of the user interface. Once the company has received enough positive feedback on the nightly updates, it's only then, they are going to opt for a wide scale release. So, for users who had been eagerly waiting for new updates to arrive, it simply means they might have to wait a little longer before the updates are made available to them.