Xiaomi Mi Panoramic camera with 23.88 MP sensor, 360 degree panoramic images capability launched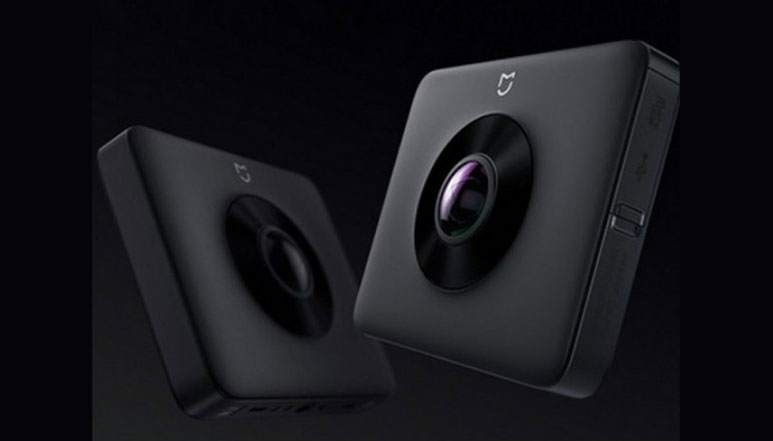 Adding another one to its wide range of product list, Xiaomi has launched its Mi Panoramic camera in China. The camera comes with an IP67 rating which makes it water and dust resistant. It is priced at CYN 1,699 which roughly translates to Rs. 16,000. Highlight of the camera apart from the IP67 rating is that it is equipped with fisheye lens.
The Mi panoramic camera sports a 23.88 mega-pixel sensor which is capable of capturing 360 degree panoramic images and supports 3.5K video recording as well. As mentioned earlier, the camera is equipped with fisheye lens on the front as well as back to capture a perfect 360 degree view.
Although the Mi Panoramic camera comes with its panoramic and 360 degree image capturing capabilities having the centre stage, but it also come with four different modes to capture different style and types of images. Considering the four different modes, the camera can very well be used as a regular action-camera.
Design wise, the camera holds a square shaped compact build with curved edges. Looking at some additional specifications, it contains the Sony IMX206 image sensor along with software enabled 6-axis EIS (Electronic Image Stabilisation). The camera is also powered by an Anba A12 image processor.
The device contains a 1,600 mAh non-removable battery to power itself, it is claimed to deliver around 75 mins of usage with Wifi on and 90 mins of usage without Wifi. For connectivity, the camera has Wi-Fi, Bluetooth and Micro USB port for charging and file transfer.