Xiaomi Mi 4i Vs Asus Zenfone 2 : New Mid-Range Flagship War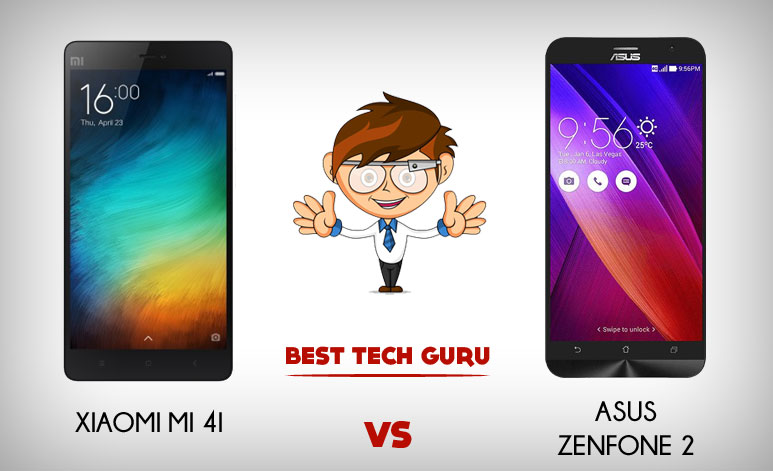 The Indian Smartphone market saw two big launches on 23rd April 2015 from the likes of Xiaomi and Asus. Both the companies have launched their mid-range smartphones, also being called as their respective flagships in the Indian market. Xiaomi launched a new variant of popular Mi 4 smartphone – "Xiaomi Mi 4i" and Asus announced their highly anticipated "Zenfone 2" smartphone.
The Asus Zenfone 2 has been launched in four variants with prices ranging from Rs. 12,999 to Rs. 22,999. The Xiaomi Mi 4i has been priced at Rs. 12,999. So, for a fair comparison between this two mid-range smartphones we will be comparing Xiaomi Mi 4i with Asus Zenfone 2 ZE551ML (2 GB RAM) variant which is priced at Rs. 14,999. These two smartphones will be up against each other as they offers similar set of specifications around same price range. Both these smartphones will also be competing with popular smartphones like Moto G (2nd Gen) and Samsung Galaxy Grand Max.
Let's find out which is the best buy among Xiaomi Mi 4i and Asus Zenfone 2 via a detailed comparison :
Xiaomi Mi 4i Vs Asus Zenfone 2 :
| | Xiaomi Mi 4i | Asus Zenfone 2 |
| --- | --- | --- |
| PRICE | Rs 12,999 @ | Rs 14,999 @ |
| OS | Android OS, v5.0.2(Lollipop) | Android OS, v5.0(Lollipop) |
| CPU | Octa Core (Quad-core 1.7 GHz and Quad-core 1.1 GHz), Qualcomm Snapdragon 615 | 1.8GHz Intel Atom Z3560 processor |
| RAM | 2 GB RAM | 2 GB RAM |
| SCREEN | 5.0 inches, IPS LCD capacitive touchscreen | 5.5 inches, IPS capacitive touchscreen, Corning Gorilla Glass 3 |
| DISPLAY | 1920 x 1080 pixels, 441 ppi pixel density | 1920 x 1080 pixels, 403 ppi pixel density |
| SIM | Dual SIM | Dual SIM |
| CAMERA | Primary Camera: 13 MP, Secondary Camera: 5 MP, Flash: YES | Primary Camera: 13 MP, Secondary Camera: 5 MP, Flash: YES |
| MEMORY | Internal Storage 16 GB, microSD Unexpandable | Internal Storage 16 GB, microSD Expandable upto 64 GB |
| BATTERY | Li-Ion 3120 mAh battery | Non-removable Li-Po 3000 mAh battery |
| OTHERS | 3G, 4G, Bluetooth, WiFi, GPS | 3G, 4G, Bluetooth, WiFi, GPS, NFC |
Specifications will always tell you the half story that can be a bit confusing too. For Full story we will compare and focus on each and every features and aspects of this two beautiful smartphones. Let's uncover both the smartphones :
Xiaomi Mi 4i :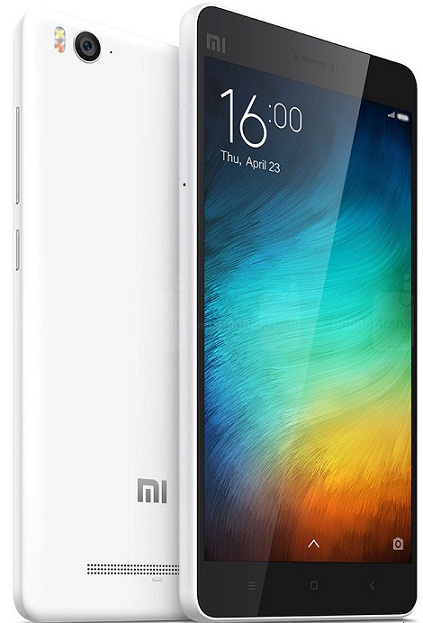 Xiaomi is a giant Chinese smartphone maker which is spreading its wings all over the world. Xiaomi has very quickly became a household name in India which shows the popularity of this brand. Xiaomi has added an another beautiful smartphone in its list – "Xiaomi Mi 4i" a great variant to the popular Xiaomi Mi 4. This mid range smartphone is a new competitor in the sub 15k Segment.
The Xiaomi Mi 4i has a beautiful unibody design with polycarbonate body. It also has a soft touch matte finish with an anti-grease coating that gives you amazing feel while holding the phone. The phone is just 7.8 mm thick and weighs only at 130 grams which is 12% thinner and 13% lighter than the Xiaomi Mi 4. The phone will be available in Black, White, Orange, Light Blue, and Pink colors.
The Xiaomi Mi 4i sports a 5-inch Sharp/JDI 1080p Full HD display with 1920×1080 resolution which turns out into a great 441 PPI pixel density. The screen is protected with fully laminated OGS Corning Concore IPS Sharp JDI display. The Mi 4i runs on the 2nd generation Qualcomm Snapdragon 615 octa-core 64-bit processor clocked at 1.7GHz. The processor is paired with a 2GB RAM.
The Mi 4i features a Sony / Samsung 13 MP rear and a 5 MP front camera with a great camera quality. This smartphone inhibits 16 GB of internal storage with no expandable storage options. It runs on MIUI 6 on Android 5.0 Lollipop. It supports 4G dual-SIM, dual-standby. The phone is backed by a huge 3120 mAh battery.
No doubt, this is a great product from Xiaomi offering so many things at a price of just Rs. 12,999.
---

---
Asus Zenfone 2 :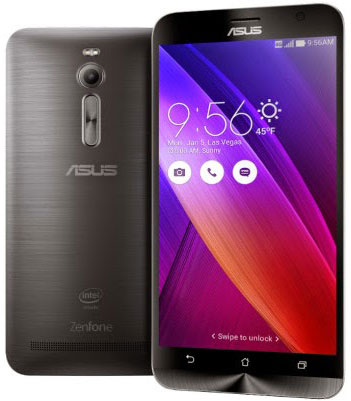 By bringing some amazing smartphones with amazing features, Asus has marked their name in the smartphone market. Asus Zenfone series has some brilliant smartphones offering top-notch specs. Asus has added another smartphone in this series – "Asus Zenfone 2" which is launched in four variants. Here, we will talk about Asus Zenfone 2 ZE551ML (2 GB RAM) variant, which has been priced at Rs. 14,999.
The Zenfone 2 is a marvel of design with ultra-thin edges, making it incredibly comfortable to hold. The iconic Concentric-circle design adorns both front and rear side, giving the Zenfone 2 a premium look and feel. Zenfone 2 is available in five striking colors to reflect your personality and style. Choose from Osmium Black, Sheer Gold, Glacier Gray, Glamour Red and Ceramic White. This is one of the best looking smartphone at present.
The Zenfone 2 sports a 5.5-inch IPS capacitive Full HD display (1920 x 1080 pixels) that produces a great 403 PPI pixel density. Corning Gorilla Glass 3 protects the screen. The Zenfone 2 is powered by 64-bit Intel Atom Z3560 Quad-core processor clocked at 1.8 GHz paired with 2 GB of RAM. This phone gives you a great power in your hands.
The 13 MP Pixel Master camera captures stunning high-resolution photos and the 5 MP front camera for perfect selfies. Capture low-light photos with Dual-LED (Dual-Tone) flash. The internal storage is 16 GB and external storage is expandable up to 64 GB via Micro SD card. The 3000 mAh battery backs the phone. Fast charging gives you 60% battery in just 40 min. It runs ZenUI on top of the latest Android 5.0 Lollipop.
Overall, this is a beast with perfect blend of specifications and price and a value for money deal.
---

---
Verdict :
Now, we have studied every features and aspects of both these smartphones. But, how to decide which has a leading edge over the other and which smartphone will be a value for money deal. To help you decide we will highlight pros and cons of both the smartphones by comparing them :
Xiaomi Mi 4i looks a prominent option with a beautiful unibody design, a powerful processor and battery, a good camera and a good UI experience. But it lags in a very important sector that is memory, it has only 16 GB internal memory which is not expandable, which seems a big flaw. Mi 4i lags behind Zenfone 2 in this department. But there is one thing which goes more in favour of the Xiaomi Mi 4i which is the screen size. It has a perfect screen size of 5 inches which is more comfortable in hands than a 5.5 inches screen smartphone also, the smaller screen makes the display even better. So, if limited memory is not an issue for you then Xiaomi Mi 4i is a great choice too.
Asus Zenfone 2 looks just perfect in every department with top-notch specs. Zenfone 2 offers you a powerful Intel Atom processor, great camera, beautiful slim design, Expandable Memory up to 64 GB and a powerful battery too. So, this smartphone is just perfect for this price and it takes lead over Xiaomi Mi 4i. Asus Zenfone 2 is no doubt a great choice for anyone who is looking for a prominent mid-range smartphone. However, you have to pay 2k extra for some add-ons.
So, the bottom line is Asus Zenfone 2 nails it with top-notch specs and beautiful design provided you are comfortable with 5.5 inches screen phone. However, Xiaomi Mi 4i is also a good buying option. Depending upon your needs and comfort you can opt for anyone among these two beautiful smartphones.
Hope you like the article and if you do, please share it with your friends and do let us know via the comments.