Xiaomi launches new Mi Ultrasonic Smart Tooth Brush, Mi Lazer projector and Ninebot Plus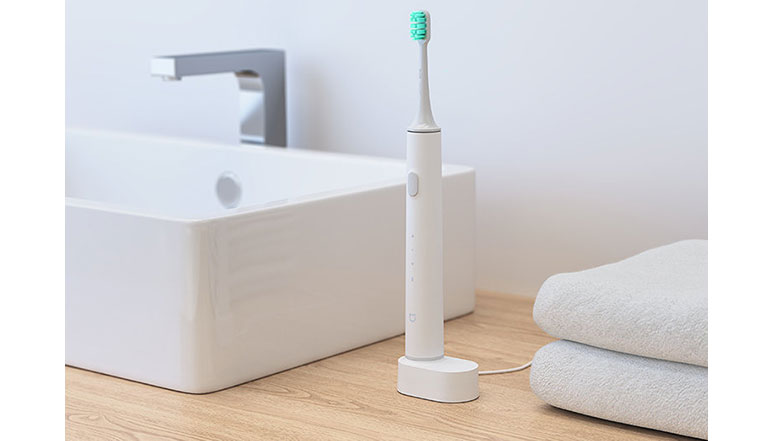 Xiaomi has launched three new devices in its Mi ecosystem in China which include, the Mi Lazer projector, Mi Ultrasonic Tooth Brush and the Ninebot Plus. All the three devices further increase the bench strength of the rapidly increasing Mi Ecosystem IoT platform which at present has over 60 million connected devices. So let's have a look at all the three devices one-by-one.
Mi Ultrasonic Toothbrush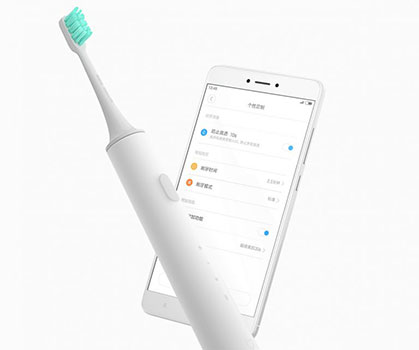 Talking about the Mi Ultrasonic toothbrush first, it uses ultrasonic technology which enables vibrations of up to 31,000 per minute for powerful cleaning. It has DuPont StaClean high-quality bristles and has waterproof body with IPX7 ratings. The toothbrush comes with smart personalised custom brushing modes that can be easily customized through a smartphone.
It has a 700mAh battery that delivers up to 18 days of  battery life on a single charge if used twice a day. The Mi Ultrasonic toothbrush also comes with a small charging dock that can be powered even using a power bank, so it is easy to carry while travelling. The Xiaomi Mi Ultrasonic Toothbrush is priced at 199 yuan (Rs. 1890 approx.) and will be available in China starting July 18.
Ninebot Plus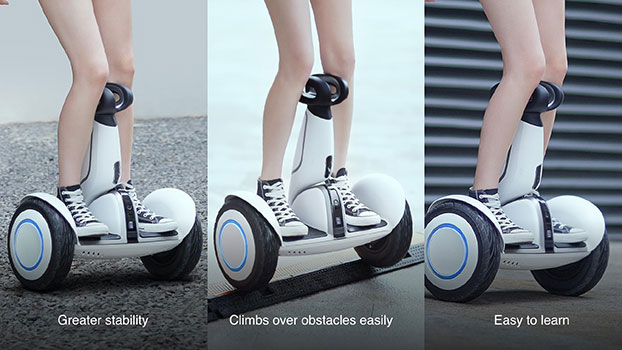 The Ninebot Plus is the successor to Ninebot Mini which was launched in China back in 2015. The Ninebot Plus comes with improved stability over its predecessor, it climbs over obstacles such as bumps much easily and is also very convenient to use. The Ninebot Plus is integrated with machine learning, which helps it to adjust aromatically according to user and surrounding conditions.
Ninebot Plus boasts a magnesium alloy chassis which supports up to 100 kg of load. The device can travel up to 35 km in a single charge. It comes with a remote control that allows users to control its movement even without a smartphone. Xiaomi is also selling an optional Mi Ninebot Plus Camera that can be attached to the bot to take photos. Ninebot Plus will be available at a price of 3499 yuan (Rs. 33,000 approx) starting from July 11.
Mi Lazer Projector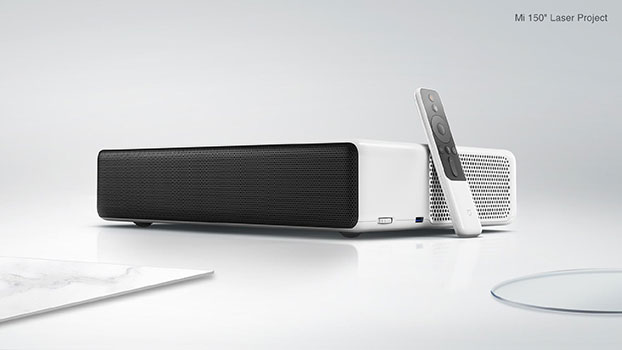 Along with the Ninebot, Xiaomi also launched the Mi laser projector. It features ALPD 3.0 laser light source technology, along with a custom DLP solution developed for Mi Ecosystem. Mi Laser Projector comes with a built-in Mi TV, and can project out to a 150-inch huge screen. The Projector also comes with a voice recognition function along with 4 high-power built-in speakers as well. Mi laser projector will be available at 9999 Yuan (Rs. 9,500 approx) from July 4 via crowdfunding on Xiaomi's apps.
---
However, like most devices in Xiaomi's Mi ecosystem, there is no news and low probability about the launch of these devices in India.