Xiaomi beats Apple to become the top wearable brand in the World in Q1 2017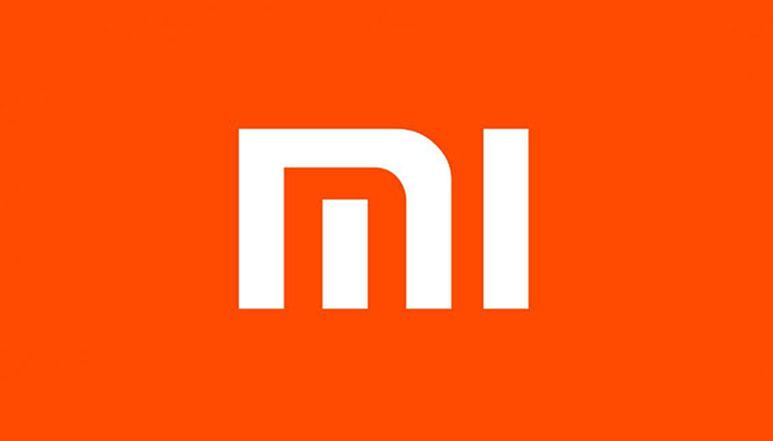 Xiaomi has now beaten Apple to become the world's top company when it comes to selling wearable products. As per a report by IDC and further confirmed by Xiaomi India VP and Managing Director, Manu Kumar Jain, Xiaomi has topped the wearable segment globally in Q1 2017.
Manu Kumar Jain on Thursday, 8th June shared the information through a tweet which contained the entire data of shipments in Q1 2017 for the top five companies in the world. The same data has been posted by IDC in its press release.
Xiaomi overtakes Apple, Fitbit to become #1 wearable device company in the world ???? RT if u love your #MiBand. Share your fav #MiBand story☺️ pic.twitter.com/eUK1cyTV3c

— Manu Kumar Jain (@manukumarjain) June 8, 2017
As per the data, on the top of the list is obviously Xiaomi with the shipment volume of 3.6 millions and a total market share of of 14.7 %. Followed by Xiaomi is Apple which interestingly has the same shipment volume of 3.6 millions but lags slightly behind with 14.6 % of market share globally. Next three companies in the running are Fitbit, Samsung and Garmin.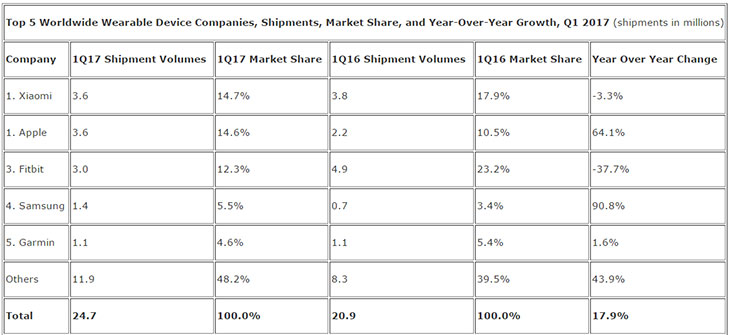 Quite surprisingly, Fitbit which is well known for fitness bands and wearable, falls way behind Xiaomi and Apple. Fitbit has a shipment volume of 3.0 millions and a total market share of 12.3%. After Fitbit comes Samsung and Garmin with 1.4 millions and 1.1 millions shipment volumes along with 5.5% and 4.6% market share respectively.
Similar to its smartphones, Xiaomi's wearable products are less expensive and are at par with others available around. This most probably has become the reason for the company's popularity world wide. That being said, Apple products mostly thrive to provide premium hardware and user experience which again attracts a particular segment of buyers and still is in demand. These values are based on the analysis done in Q1 2017 and with second quarter at its end, the story could be a bit different when the data for Q2 comes out.
We'll keep you updated with more, stay tuned!