WhatsApp rolls out end-to-end encryption; now no one can read chats except sender & receiver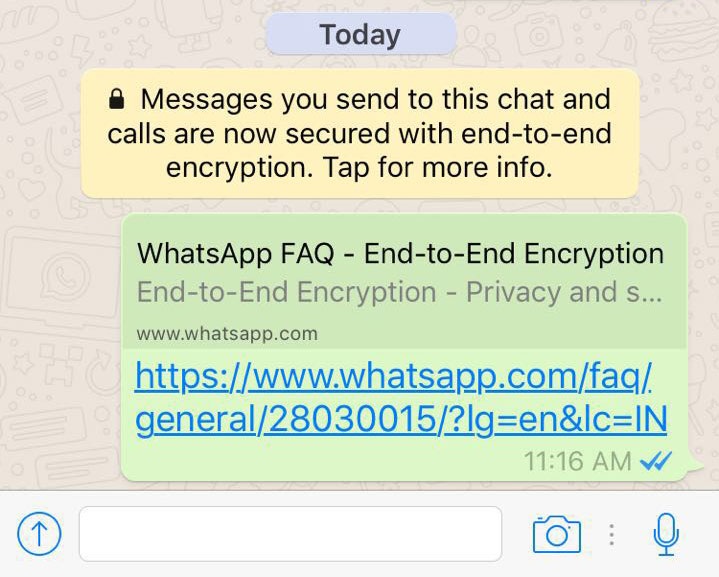 The world's most popular messaging service, WhatsApp has rolled out end-to-end encryption for its 1 billion users across all platforms, including iOS, Android, Windows, Blackberry and Nokia phones.
The end-to-end encryption for all communication means every message, photo, video, file and WhatsApp call made will now be completely secure. For added protection, every message you send has its own unique lock and key. All this happens automatically, no need to turn on settings to secure your messages. So that nobody, except the sender and recipient can read the messages now, not even WhatsApp. This will keep the user's data safe from the hands of hackers and cyber-criminals.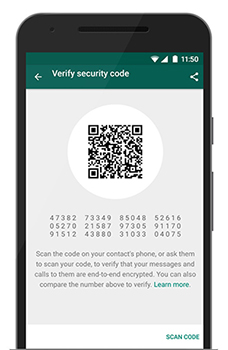 WhatsApp has developed this encryption using "The Signal Protocol", designed by Open Whisper Systems. The company has explained the mechanism of the encryption and its other details in this white paper here. Recently, a huge debate happened between Apple and the FBI over a federal order to unlock the iPhone of mass shooter, which Apple refused as it may risk the privacy of all other Apple user's.
Announcing this new feature, WhatsApp co-founders Jan Koum and Brian Acton wrote on the official blog,
"WhatsApp has always prioritized making your data and communication as secure as possible. And today, we're proud to announce that we've completed a technological development that makes WhatsApp a leader in protecting your private communication: full end-to-end encryption. From now on when you and your contacts use the latest version of the app, every call you make, and every message, photo, video, file, and voice message you send, is end-to-end encrypted by default, including group chats."
Earlier this year, WhatsApp has announced that, by the end of 2016, it will be ending support for BlackBerry and other old platforms; including BlackBerry 10, Nokia S40, Nokia Symbian S60, Android 2.1 and Android 2.2, and Windows Phone 7.1 platforms.