WhatsApp beta gets new 'Album' and 'Text Status' features along with improved 'Live Location'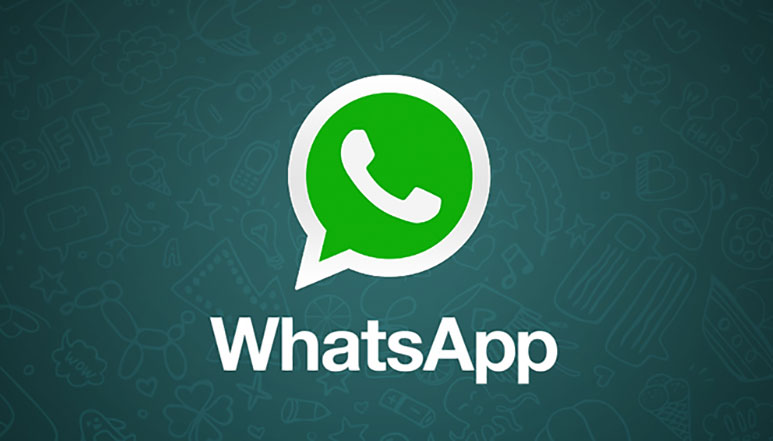 WhatsApp beta for Android and iOS have been reported to be updated with a couple of new features and improvements. The twitter user WABetaInfo who tracks the whereabouts of WhatsApp's Beta versions has reported that the app has been updated with two new features and also an improved versions of the Live Location feature.
Starting with new updates first, it is the 'Album' feature that has been spotted in the Beta version of the app. The Album feature basically bundles up all the images by a sender and displays them in the form of an album similar to that of Facebook. If a sender posts 5 or more than five images at a time, four images will be displayed in a group and the fourth image out of them will contain an overlay with the number of remaining images. Once you tap on the Album, it will show all the images present inside it. The new album feature is surely an interesting one and will reduce the hassle of scrolling over every now and then to find an image from a particular user.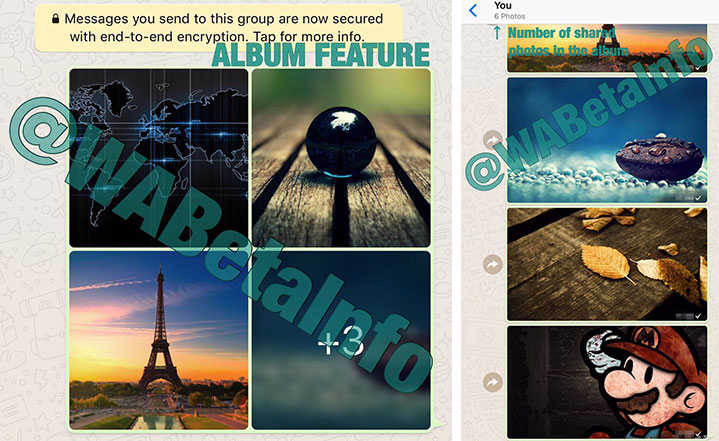 ---
Second new feature is the inclusion 'Text statuses' in the status tab, again something that was highly desired by WhatsApp users. The status tab was earlier limited to posting pictures & videos only but after a hash response the text status feature was brought back in the form of 'About'. However, now users will be able to directly keep a 'Text status' in the status tab. This is another convenient addition for the users who do not wish to post a photo as their status. Users can also change the background color behind the text status and viewers can also reply to text status update as usual.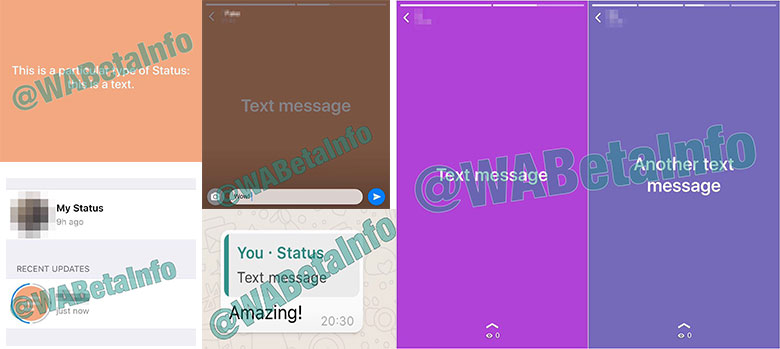 ---
Lastly, talking about the improvement in the Live Location sharing feature, which enables the users to watch the current location of their WhatsApp contacts on the map. Now, Hybrid and satellite views of the map are also added to Live Locations to give an even better picture. Users can now also see the number of current WhatsApp contacts sharing their live location and can also track the movement and speed by which they are travelling.

---
There is no news as of when these features will be included in the public versions of WhatsApp for various platforms but, we can expect them to be rolled out with next update, having spotted them in the Beta versions.
We'll keep you updated, stay tuned!