WhatsApp Beta adds Quote reply feature on Android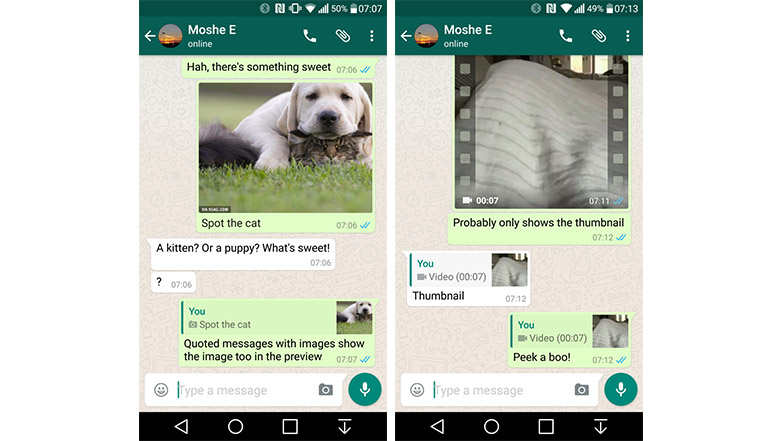 WhatsApp is looking to add new message quote feature to its Android app, and the feature has been spotted in Android beta build version 2.16.118. The update allows users to quote somebody's message at the time of replying.
To quote the message, users will need to select a message they want to reply, after that a pop-up reply button will appear on the top. Once the reply option is selected, write your message and the message will be quoted. This feature works in one-on-one chats as well as in group chats. It will be really helpful in group chats as sometimes we need to reply to certain messages.
Also, it is rumored that WhatsApp for Android is soon getting the GIF image support. Stay tuned!
Featured Image Credit: Android Police