Vu brings Full HD LED TV's in 24, 32, 40 & 60 inch sizes starting at Rs. 25,000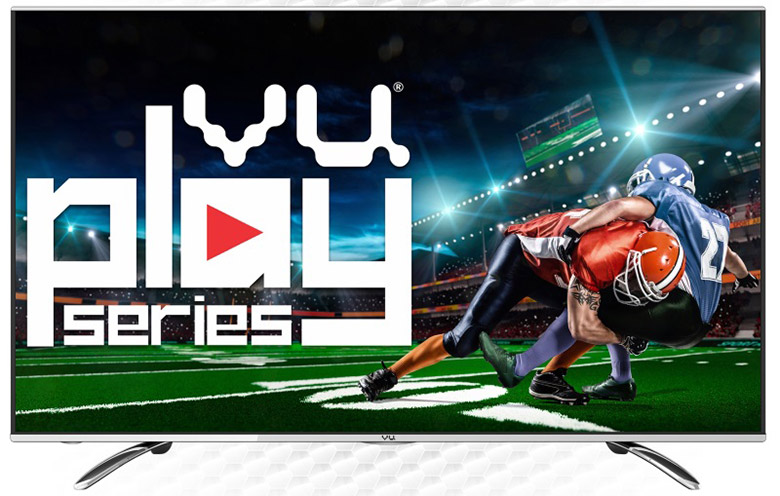 Vu, the Indian Television manufacturer has launched a fresh line of Full-HD LED TVs under the 'Play' Series. The new TV's are available in 24-inch, 32-inch, 40-inch and 60-inch sizes. The starting price of the series begins at Rs. 25,000 (24-inch) and ranges upto Rs. 85,000 (60-inch).
Vu's Play series features the HDMI, VGA, USB, headphone and auxiliary connectivity. For additional features, it supports wireless mobile-phone screen sharing with Miracast. It inherits internet access support and allows the user to do internet browsing along with using Facebook and Twitter easily on the TV.
To ensure the stability of every Vu TV, they are built with high-grade moisture and dust resistant components, protecting them from unfavorable environmental conditions. With the company's Digital Noise Reduction feature, it allows you to experience surround sound in any room in 20 square feet. It supports an inbuilt Digital Media Player aiding you to play multiple formats whether your media is in audio, video and image format. The Play Series offers brilliant picture quality with long LED life and low power consumption.
CEO and Design Head of Vu Technologies stated, "In our constant endeavor to innovate technology and deliver the best to our consumers, we are elated to introduce The Play Series in the market. Redefining the television experience, The Play Series lets you explore and enjoy television like never before. At a great price-point it's a new way to enjoy content."