Videocon VKC40FH (40.2″) LED TV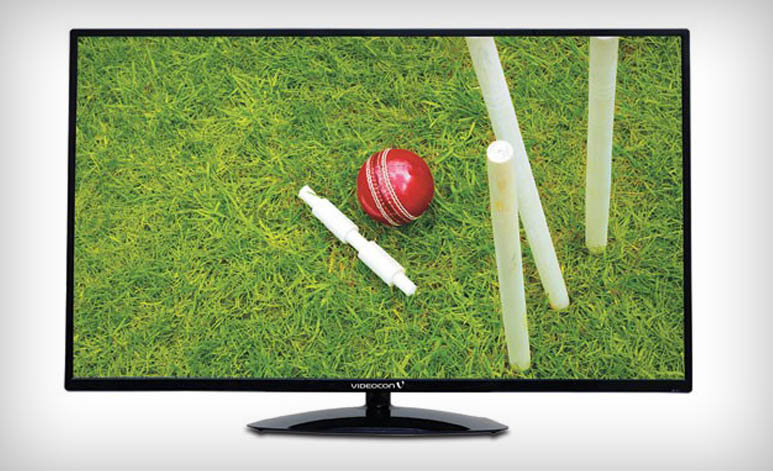 Review :
Videocon has a good reputation in the Television market and is a reliable name too. Videocon has produced some beautiful products that are liked by people. Videocon Televisions are good in design, performance and quality.
The Videocon VKC40FH is a 40″ LED TV which supports Full HD resolution of 1920 x 1080 pixels. The Full HD LED display produces splendid image quality, more enhanced and vibrant colors. This TV is powered by the Motion Jitter Compensation and Mega Contrast Ratio for crisp pictures. With "Music Mode" feature you can enjoy your favorite music anytime. You can connect your Pen-drive and Hard Disk and watch your favorite shows and movies on the Full HD display. This TV is not a smart TV but the picture quality and sound quality are good. The big screen size and stylish design are also a plus factor.
This 40″ Full HD LED TV from Videocon is priced around Rs. 30,000. It is a basic TV with limited features but the big screen size and Full HD display are key elements of this TV. For people who just want to enjoy movies and shows on a big high-quality display this can be your choice.
Specifications:
| PRICE | Rs 28,990 @ |
| --- | --- |
| SCREEN SIZE | 40" LED TV |
| RESOLUTION | FULL HD (1920 x 1080) |
| SMART | NO |
| 3D | NO |
| PORTS | 2 x HDMI, 1 x USB |
| CONNECTIVITY | USB Sharing, RF Input 1(Rear) |
| FEATURES | Music Mode, Motion Jitter Compensation |
| INTERNET | NO |
---

---
Photos :