UberEATS, an online food delivery service launched in India starting from Mumbai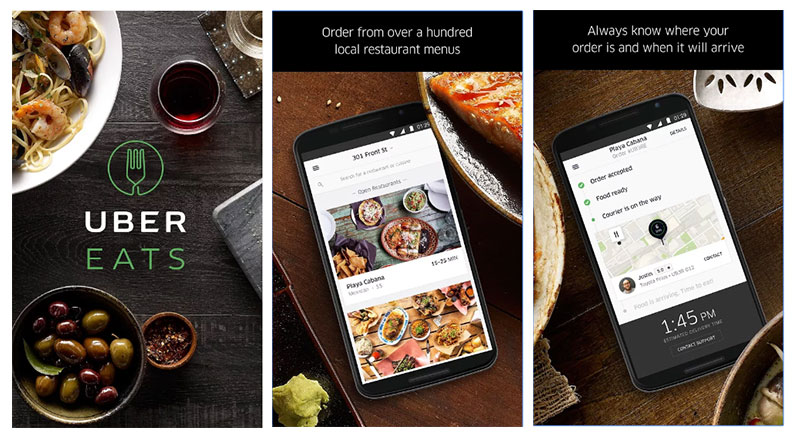 Uber has launched its online food delivery service in India dubbed as UberEATS. The service works in similar ways as of other online food delivery services like FoodPanda and Zomato. Currently, UberEATS  is only live in Mumbai and will be eventually extended to different cities across India.
India is the 7th county in Asia where UberEATS has been launched. Before India, the service made arrivals at Bangkok, Taipei, Dubai, Tokyo, Hong Kong, and Singapore. Till date, the service is active in 78 cities of 26 countries around the world. As of now, the service is only live in Mumbai as mentioned earlier, but Uber plans it to extend to 6 more cities by the end of the year. As per the company, Mumbai is a good place to start, with around 20 million population and being one of India's biggest business hubs.
Commenting on the launch, Bhavik Rathod, Head of UberEats India, said:
"Mumbai is home to a booming food industry with a vibrant food culture offering both global and local cuisines to its residents. The introduction of UberEATS in India, with Mumbai as the first city to go live with this food delivery service, is a major step in our global expansion strategy and showcases our commitment to the market."
According to the company, UberEATS brings the perfect pairing of amazing restaurant partners, innovative technology, and the efficient Uber delivery network at the tap of a button to the people. Also, the wide selection of meal choices delivered at Uber speed will create new economic opportunities for delivery partners and enable restaurants to connect with more consumers.
If you are one of those living in Mumbai, then to get started all you need to do is download the app on your Android or iOS device, input your address in the 'Pick delivery location' section, >then select a food spot or restaurant to place you order,> Pay through Paytm, and wait till the order arrives at your doorstep. User also have an option to track the current position to know where the order is at present.