Twitter Lite, a fast & data saving mobile web version of Twitter launched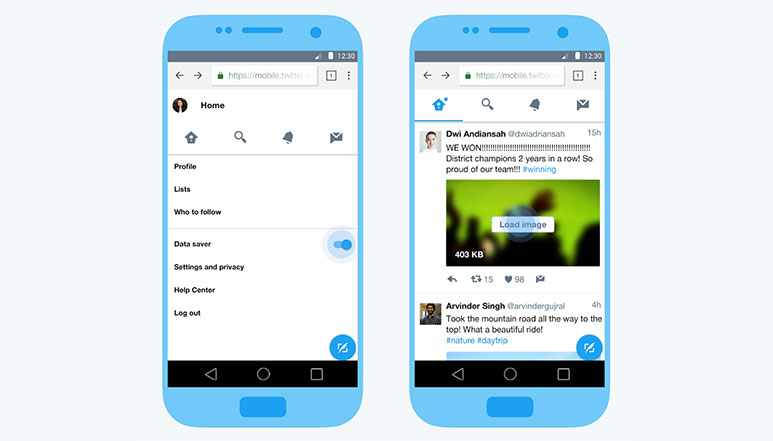 Twitter has launched a new lightweight version of its service called as Twitter Lite. This service is a solution for users with limited data and poor signal or speed. According to the company, it is the less detailed version of the main app which will load quickly and work well even if the Internet connection is limited.
Twitter Lite will work on similar principles as that of other lite apps including Facebook, except the fact that it is a browser based web application which can be accessed through mobile.twitter.com. Twitter is focusing on users based in areas with patchy internet connectivity and have limitations on amount of data. Twitter Lite takes less than 1 MB and is provided with further data saver mode that will restrict loading of images and videos until they are tapped.
Twitter Lite is a faster, data friendly way for people to use Twitter to see what's happening in the world.

???? https://t.co/AIUgyCAFj0 pic.twitter.com/9EIG7pgK6O

— Twitter (@Twitter) April 6, 2017
As per Twitter, the Lite version of the app will take as less as 5 sec to load entirely from the point it becomes active on most 3G devices. Also, it claims to save up to 70% of data as compared to the regular Twitter. The Lite version works in a similar way as that of the main Twitter app. It will provide users with all the features that Twitter users have the habit of seeing, such as regular feed, notifications list, and tabs for search and direct messaging. Along with this, there's also a push notification feature for Android users which will notify the users about the tweets and followers. Twitter Lite is available World wide.
We'll keep you updated with more, stay tuned!