Twitter gets major update visual update for Web, Apps, Tweetdeck and Twitter Lite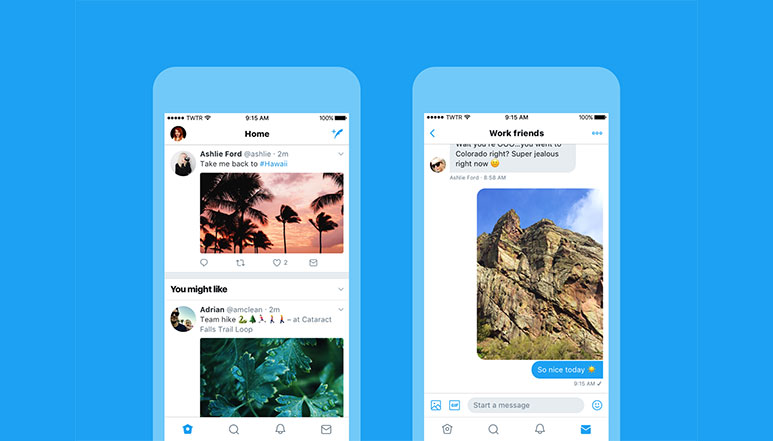 Twitter has remodelled itself with a new look across all the platforms that it is available on. Twitter apparently changed its interface for its website, apps and also the Tweetdeck along with the trimmed down version of its service that is Twitter Lite.
The social media platform announced the new change through its post which read, "Last year, we told you exactly who we are (Twitter is what's happening!) and refreshed our brand. Today, with lots of feedback and ideas from you, we're refreshing our product too and making it feel lighter, faster, and easier to use. We listened closely and kept what you love. And for the things you didn't, we took a new approach to fix and make better."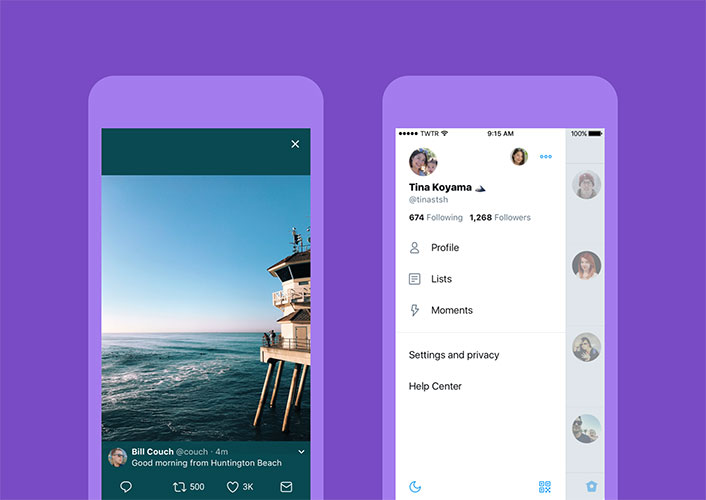 So let's take a look at all the newbies added to Twitter and try to gaze what exactly has changed.
New side navigation menu for iOS
Much like Twitter App for Android, now the iOS users will get a side navigation menu which will include profile, additional accounts, settings, and privacy all in one place. This will represent the interface in a more organised way with fewer tabs at the bottom which further reduces the clutter to help browse easily.
Easy access to other accounts for iOS app
Links to articles and websites now open in Safari's viewer in the Twitter app so the users can easily access accounts on websites that they've already signed into.
Redefined typography, bolder headlines and rounded profile photos
Twitter has refined its typography to make it more consistent and has also added bolder headlines to make it easier to focus on what's happening. Apart from this, there are also rounded profile photos make it clearer to see what's being said and who's saying it.
New icons and symbols
Twitter has added more intuitive icons that makes it easier to engage with Tweets, especially for the ones who are using twitter for the first time. For example, reply icon which was represented by an arrow has now been replaced by a speech bubble, a symbol most known. As per Twitter, they also made the icons lighter for more seamless interaction.
Reply, retweets and like count
For its Android/iOS app and Tweetdeck, the Tweets will now update instantly with reply, retweet, and like counts so the users can see conversations as they're happening live.
Apart from this, Twitter has also included additional accessibility choices such as increased color contrast and the option to always open supported links in Safari Reader view for its iOS app.
But then, many Twitter users have still not liked the update. What about you? Comment in the box below.