Turing Phone Cadenza with dual Snapdragon 830 SoC's, 12GB RAM and 60MP rear camera announced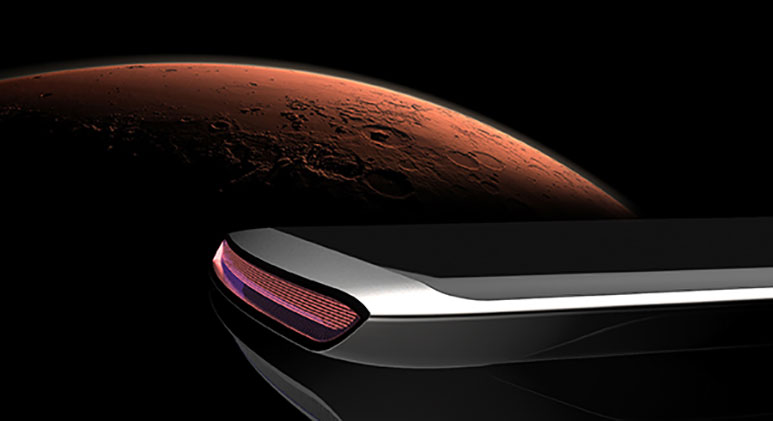 Turing Robotics Industries (TRI) has announced a new smartphone dubbed as Turing Phone Cadenza. The US-based company is planning to roll out this device in 2017.
The USP of the Turing Phone Cadenza is almost everything. The smartphone is powered not by one, but two Snapdragon 830 processors, yes it will have dual Snapdragon's upcoming flagship processor. And the phenomenon of this smartphone doesn't end here, as it will have whooping 12GB of RAM with 1TB of storage (two 256GB internal memory, 500GB via micro-SD card). It will run on the all new Swordfish OS which is based on Sailfish and will utilize the deep learning (AI) features.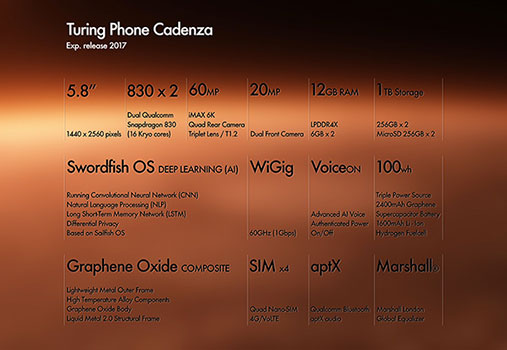 The Cadenza sports an unimaginable 60-megapixel of rear camera with iMAX 6K and triple lens. It also has a 20-megapixel dual front camera and will be backed by an insane 100Wh battery with graphene and hydrogen fuel cells. Unfortunately, it is not a dual SIM smartphone, because it will have four SIM slots, with LTE support.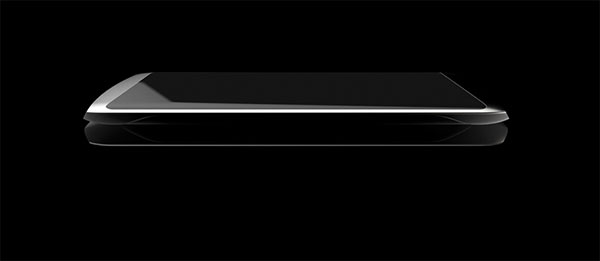 Probably the only thing which is mediocre in this smartphone is its 5.8-inch QHD (2560×1440 pixels) display, which is little surprising as with all these preposterous specifications, the company could have considered the 4K display. But again all these specifications are currently on paper only, we will have to wait till next year to see what comes of this or it is just another hoax.
"It is our belief that we can disrupt the status quo by bringing the Turing Phone Cadenza from the future to the present."

– Steve YL Chao (CEO & Chief Architect), Turing Robotic Industries.